Banking's Biggest Myth?

EN
Points)
on 6/15/12 at 4:58pm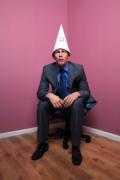 There have been a lot of threads about the best lesson people have learned/tips etc. But with all the advice being thrown around by people, many of whom are just repeating what others have said/pulling facts out of there arse, I thought it could be helpful to ask the more experienced users of this forum:
What is the dumbest myth that you have heard (on WSO or elsewhere) about IB that is generally accepted?