How to Build F'ing Amazing Decks for a BSD

IB
Points)
on 8/10/12 at 12:47pm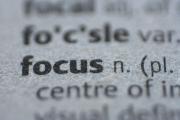 I gotta say, my life has improved dramatically since I got to the point where I could control much of the messaging my team produces.
Before I go any further, huge caveat: this is completely culture-specific and audience-specific. There are some groups out there that would hand me my walking papers for doing this. And I don't think there's a single firm on the street that would have let me get away with this as an analyst. Fortunately, my audience (the folks who collectively determine how much I can make) is full of guys that are terse and no-nonsense but ultimately friendly. They're the kind of guys who pull triggers.
Also, from the day I developed this strategy, I took a solid month to gauge the attitude of the audience very carefully before I did anything. I also took care to build credibility and support with the right people first.
And then....
I cut the bullshit talk. I cut the bullshit slides. I cut the bullshit models. I cut content, I cut iterations. I cut my hours and my team's hours. I waited for someone to take me aside and give me "the talk", but no one did. So here's what the new era of my life looks like.
First, I don't stick pages of goddamned model printout in front of people. They have no time to waste on looking at a page of fifty numbers and trying to figure out which one is important. Fuck that. That's why we bring the analyst, and that's why the analyst brings his laptop. We can deep dive in real time if we need to.
However, it's a funny thing: people only want to deep dive on the fifty little numbers if you show them the fifty little numbers. I know you're proud of it, but learn to keep it in your pocket, son, and whip it out only when it's asked for.
Second, I stop iterating on the model when it's clear it works and it's close enough for now. This is because all models are always wrong. So I don't want the poor bastard staying up until 2 AM tonight to rewrite one company's financials pro forma for another company's fiscal year end date. I want him resting up so he's ready to roll when a fire drill comes down the pipe tomorrow.
Oh, and currency fluctuations? Fuck that shit. As far as I'm concerned, there has only ever been one exchange rate, and that's today's rate. One rate. Done. Moving on.
Third, I don't ever stick anything in front of anybody just to prove we did the work. You want to see proof, it's in the appendix. After a few iterations of this, where we prove we know what the fuck we're talking about, people typically just start to trust us.
I never stuff the slides full of smart-sounding shit. Our track record proves we're smart. We don't need to work so hard to sound smart anymore. And honestly, it's a jackoff thing to do and everybody knows it.
Last month, and I swear this on my father's ashes, I showed a page with the title "[Topic] Summary" and five words on the page below that. When I showed that slide, I said, "This slide sums up the twenty pages of analysis we did in order to get the answer. That stuff's in the appendix. We can run through it right now, or you can just trust us." There were grins around the table. The response was, "Nope, good job. That agrees with our stance on the issue too."
Those of you who are still in school may not realize how bizarre this is. You say it's simple common sense? You're right. But trust me: this is rare on Wall Street.
So if you want to give it a try, here's what I think you should do next time you're building a deck for an audience of BSDs:
1: Decide how you would say it if you and the audience were friends talking over beers.
2: Remove the profanity.
3: Put each sentence at the head of a slide and put one solid chart on the page to support it.
Random example:
Look. We gotta face the fucking music: Bamco's beating you because they can execute. You've got the same spend but they get their products across the finish line every time. You don't. However, their product is a shitty knockoff of yours.
The way I see it, you can do one of three things: sue 'em, beat 'em, buy 'em. Suing is for pussies and lawyers are expensive, so fuck that. You can beat them pretty cheaply, but there's a moderate chance that this tactic might open the door for Zamco to come in and beat you. If you buy them it's a sure thing, but if you bought them at this valuation the shareholders might hang you out to dry. You ask my opinion, you should just double down and beat them, fair fight.
Here's the deck that results from that.
Slide 1: Superior execution drives Bamco's current valuation
Slide 2: Bamco spends $2bn; delivers quickly and reliably
Slide 3: You spend $2bn, but execution has been spotty
Slide 4: When you deliver, your product wins
Slide 5: Options: Sue them, beat them, buy them
Slide 6: Lawsuit: too long, too expensive
Slide 7: Acquisition: expensive, but sure thing
Slide 8: Competition: cheaper, risky but immediately Accretive to earnings
Slide 9: Next steps
Try it. Your junior bankers don't hate you; your clients start calling you directly instead of the senior guys. The senior guys start inviting you to the strategy meetings, asking you how best to approach the client. The hand of friendship is extended.
But more importantly: no soporific 90-page deck, no all-nighters. Nine slides. Nine charts. No fat, all muscle. Done.
What you do with your nights is up to you.
(P.S. When I post here, I typically try to make it appropriate for analysts, since young Wall Street types are the ones that keep this place alive and vibrant. Analysts and associates don't typically have much control over content and messaging. But someday they will. And when they do, I hope they will man up and find ways to cut the bullshit.)