How to DCF like a rock star

IB
Points)
on 7/13/12 at 12:30pm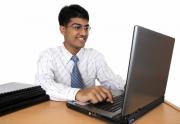 Interning in IBD? Here are the steps to running a DCF like a seasoned analyst.
1: Build out a basic DCF template and enter what data you know for sure.
2: Have your associate get a sense from the senior guys as to what final number will make the deal work.
3: Populate the drivers of the DCF (growth, etc.) with the most favorable assumptions you can imagine. (If you can look at these assumptions and still keep a straight face, you probably have room to make them a little more optimistic.)
4: If you can't get to the necessary final number by doing step 3, insert another row, call it synergies*, and plug it with whatever it takes to get to that final number.
5: Find supporting rationale for the plugs and assumptions (this is technically your associate's job, but they like you to take a first crack at it)
6: Wait for somebody senior to push back or question your judgment. They won't.
Bonus points if the supporting rationale isn't a total joke.
What do you guys think? Ever been on a deal (or endless series of pitches) like this?
* Or whatever else is appropriate for the situation you're modeling.