Olympic Impact on Stock Markets

O
Points)
on 7/12/12 at 10:00am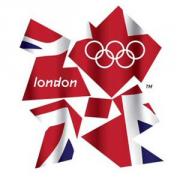 In an uncharacteristic departure from its usually apocalyptic financial doom and gloom, there is an interesting article on ZeroHedge about the economic performance of Olympic host nations:
Interestingly, all recent Olympic hosts have outperformed the MSCI World index in the 12 months following the Olympics. This is true of recent hosts regardless of the size of the economy or state of development, suggesting either the local market is boosted by the international profile of the Games, or is perhaps relieved to have the Games behind them.
Heaven knows the UK needs some economic stimulant. For all the complaints about the Olympics from the population, maybe it could actually be positive for business...Could the UK experience a mini boom in infrastructure investments? Could London equities outperform the rest of the world in the next 12 months?
Personally I am skeptical...
we have far too many underlying problems here in the UK for a bit of sport to fix. What about the underlying concept though? Athens was held at a time of a global boom and when Greece was experience benefits from cheating its way into the EU (with the help of Goldman). Beijing was during the biggest financial collapse in the Western world for the past 80 years and China was still a growth machine.
http://www.zerohedge.com/news/economic-countdown-olympics-1-impact-stock-markets