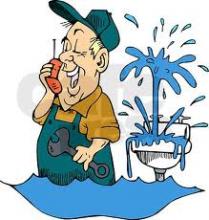 With apologies to NBC...this is must see TV. In the following Tech Ticker interview, Boston University Prof. Laurence Kotlikoff states that high profile careerists like doctors, lawyers and investment bankers may wind up packing a less powerful dollar than their local plumber.


So how heavy is the burden of prestige? Is a top school really worth the price of admission? These themes have surfaced more and more in the public eye and are certainly of concern to future Wall Street professionals. After all, the era of gargantuan bonuses may be coming to an end. This has brought about a healthy dose of questioning the status quo with regards to the attitudes surrounding education and prosperity.
Are you guys still cool with the 80-90 hour workweeks and everything that comes with them...if you know some trade school products will be getting more bang for the buck?
I always wonder whether the lure of the IB/PE/VC track has any relative strength outside of it's monetary potential...is anyone in finance for anything other than money?
Is the Kotlikoff/Davidowitz/Rogers doctrine correct?
Will the farmers, plumbers and electricians be the pompous rich boys of the future?
While the bankers scream bloody foul?
Looks more likely than we ever thought possible...
Upcoming Events
May 1 2016 -

7:00pm

to

8:00pm

May 3 2016 - 8:00am

to

May 4 2016 - 8:00am

May 4 2016 - 8:00am

to

May 5 2016 - 8:00am

May 8 2016 -

7:00pm

to

8:00pm

May 10 2016 - 8:00am

to

May 11 2016 - 8:00am
Poll
What do you consider "Working on Wall Street"?
Working for a high finance bank on the actual "Wall" St
10%
Working for a high finance bank in Manhattan
47%
Working for a high finance bank in the greater NYC area
13%
Working for a high finance bank in the (anywhere in the USA)
13%
Working for a high finance bank (Worldwide)
15%
Other
2%
Total votes: 1546