The Top 3 Hedge Fund Media Myths

HF
Points)
on 3/23/13 at 1:30pm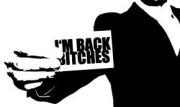 Now monkeys, believe it or not there are some good reporters out there doing solid research on the financial industry, have very good contacts, conduct good interviews and perform excellent due diligence so they are adequately informed.
However, for every media representative who does that, there are dozens who don't do their homework and are responsible for perpetuating misinformation about the industry. Whether it is to sell papers or collect unique visitors, the media can wind up selling a lot of myths about hedge funds and private equity to the general public.
What is especially frustrating is that some of these "media myths" may even have a tiny kernel of truth to them—that seems obvious to the informed, diligent monkeys of WSO but maybe not to an industry outsider.
Here are the top 3 hedge fund media myths:
1. Hedge funds are all enormous, multibillion-dollar investments that can destroy publicly-traded companies.
It is true that there are some "megafunds" ($10 billion AUM and up) that account for about half of all total assets under management by the hedge fund industry. But the hedge fund/private equity space is quite heterogeneous in terms of size; in fact, the most common hedge fund AUM bracket is $200 million or less. If you think about it, one of those funds only has enough capital for a few modest positions at a time, especially if they are managing many different securities. A few million, give or take, is hardly enough to dramatically sway markets.
2. Hedge funds are totally unregulated.
The truth is that hedge funds are MOSTLY regulated. Although they are now required to register for the SEC and are not directly regulated by it, hedge funds are regulated at the asset level. What that means is that no matter what type of security they invest in—equities, commodities, real estate—they are still accountable to the agencies that oversee those markets. The SEC isn't the only regulator on the Street, and frankly, since they haven't even legally defined the term "hedge fund" yet, do you think they would have the slightest clue how to regulate them?
3. Hedge funds are always committing fraud and blowing up their clients.
An amusing quote I found while learning about hedge funds was that you only hear about "the top 1% in terms of wealth and the bottom 1% in terms of ethics" in the media. This tends to paint a picture of hedge funds being these shady and generally dishonest investment vehicles. In reality, a 2006 Capco study found that hedge funds most commonly fail because of operational breakdowns, such as process errors or key people leaving the team—not from redemptions due to poor performance or fraud. In fact, only about .1% of hedge funds have even been accused of fraud, let alone provably committed it!
So there you have it—next time you run into someone who blindly spouts off these "truths," lay down the real truth instead! You're welcome.
Metal. Music. Life. www.headofmetal.com