Ben Graham totally discredits value investing at the end of his career?
Pages
No Industry Selected - No Status Selected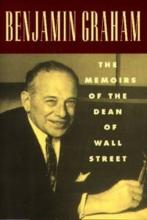 I'm a pretty serious student of Ben Graham, and just saw this the other day. Pretty disappointed.
"I am no longer an advocate of elaborate techniques of security analysis in order to find superior value opportunities. This was a rewarding activity, say, 40 years ago, when our textbook "Graham and Dodd" was first published; but the situation has changed a great deal since then. In the old days any well-trained security analyst could do a good professional job of selecting undervalued issues through detailed studies; but in the light of the enormous amount of research now being carried on, I doubt whether in most cases such extensive efforts will generate sufficiently superior selections to justify their cost. To that very limited extent, I'm on the side of the "efficient market" school of thought now generally accepted by the professors."
So does he totally discredit value investing? I haven't read this in its entire context, so it may not be over. I would love to find out what he actually meant, and how someone like Buffett would respond.
The WSO Advantage - Hedge Funds
Upcoming Events
Nov 24 2015 -

5:00pm

to

6:00pm

Nov 29 2015 -

12:00pm

to

1:00pm

Dec 2 2015 - 8:00am

to

Dec 4 2015 - 5:00pm

Dec 2 2015 -

7:00pm

to

8:00pm

Dec 7 2015 -

7:00pm

to

8:00pm
Poll
Long term, which career path interests you the most?
Accounting
1%
Asset Management
10%
Commercial Banking
1%
Consulting
4%
Corporate Finance / Strategy / Development
9%
Entrepreneurship
6%
Equity Research
3%
Fintech
2%
Hedge Fund
18%
Investment Banking
9%
Investment Advisor / PWM
1%
Private Equity
16%
Prop Trading
2%
Real Estate
6%
Sales & Trading
3%
Venture Capital
6%
Other Finance Role (academia, non-profit, government, legal, etc)
1%
Other - Non Finance
2%
Total votes: 1164