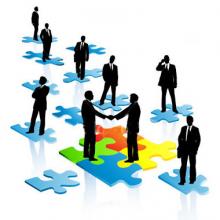 Hey guys,
I've read a lot about networking on WSO and took my fair share of coffees and lunches, but that's usually rather boring. My former roommate, however, has a better story involving decent amounts of MDMA, a rave in one of Brooklyn's many sh*tholes, and a french S&T VP at a BB firm. He ended up partying with that guy until 9 in the morning and got a decent internship and an offer after summer.
What are your crazier (and funnier) networking stories ?
Don't Miss This Awesome Related WSO Content
Upcoming Events
Apr 27 2015 -

8:00pm

to

9:00pm

Apr 28 2015 -

7:00pm

to

8:00pm

Apr 29 2015 (All day)

to

Apr 30 2015 (All day)

Apr 29 2015 -

5:00pm

to

6:00pm
Poll
What's your favorite possession?
Car
14%
Phone
12%
Watch
7%
TV / Entertainment system
2%
Clothing & accessories
10%
Furniture
1%
Laptop / tablet
18%
Credit card
5%
Xbox One / PS4 etc
3%
Art
1%
Stereo / audio equipment
2%
Nothing, I'm a broke student
20%
Other (add to comments)
5%
Total votes: 458