Engineering Vs Finance
Points)
on 6/21/12 at 5:13pm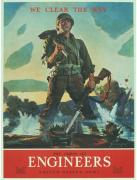 This question is for all the previous engineering majors out there.
What was it that made you switch from engineering to finance apart from the money? Did you dislike the work in engineering or were the exit opportunities too limited at the time?
I am a rising junior and have little knowledge of what I actually want to do. I'm in a current staff accounting internship and I am realizing that doing mindless work like this has little interest to me in the future regardless of cash and am trying to figure out what I enjoy. I know that no ones first job regardless of where you start is going to be pitching new strategies to the CEO, but working at a comp for 12 hours a day seems like hell to me.