Finance is too soft a major?
Points)
on 5/28/12 at 3:00am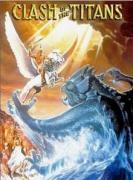 This fall I'm going to be a freshman at NYU Stern. I keep hearing that finance/business/economics majors are not rigorous enough, and that engineeing majors get all the finance jobs anyways. Would you say this is true?
I can't/don't want to major in engineering anyways, but I was thinking of minoring/double majoring in math or computer science or some other science. Is this worth it, and of all the above options, what is recommended?
I don't know exactly what I want to do in finance, but I am interested in eventually maybe doing something with consulting or VC.