Equity Research - 1st Year Associate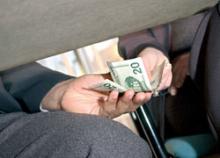 Once hired by the firm, after I receive my first paycheck, I am willing to pay my first weeks salary to the individual whose efforts resulted in me being hired by the firm.
I am looking for an entry level (0-3yrs) position in asset management or private equity. Some responsibilities I would like to have are building financial models (including valuations or trading models) or econometric models, interpreting models to help make investment decisions, analyzing prospective investments, researching the company, bond covenants, etc, and being able to recommend investments or strategies. I am absolutely willing to learn, meet strict deadlines, and work long hours. I would like to work in NYC or Boston, but I am open to other locations.
http://www.razume.com/documents/15461
Upcoming Events
May 29 2016 (All day)

to

May 30 2016 (All day)

Jun 1 2016 - 8:00am

to

Jun 2 2016 - 8:00am

Jun 8 2016 - 8:00am

to

Jun 10 2016 - 5:00pm

Jun 11 2016 - 8:00am

to

Jun 12 2016 - 8:00am

Jun 15 2016 -

7:30pm

to

8:30pm
Poll
Who is your favorite Hedge Fund manager?
Bill Ackman
14%
Steve Cohen
8%
Ray Dalio
17%
Ken Griffin
8%
Carl Icahn
10%
Jim Simons
4%
George Soros
9%
David Tepper
6%
David Einhorn
9%
Seth Klarman
9%
Other / None of the above
7%
Total votes: 549