Find me a job and I'll give you my first weeks pay
Pages
(Monkey, 35 )
on 6/28/10 at 2:50pm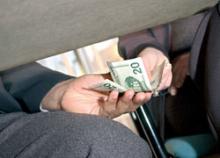 Once hired by the firm, after I receive my first paycheck, I am willing to pay my first weeks salary to the individual whose efforts resulted in me being hired by the firm.
I am looking for an entry level (0-3yrs) position in asset management or private equity. Some responsibilities I would like to have are building financial models (including valuations or trading models) or econometric models, interpreting models to help make investment decisions, analyzing prospective investments, researching the company, bond covenants, etc, and being able to recommend investments or strategies. I am absolutely willing to learn, meet strict deadlines, and work long hours. I would like to work in NYC or Boston, but I am open to other locations.
http://www.razume.com/documents/15461
The WSO Advantage - Land Your Dream Job
These 6 FREE Financial Modeling Lessons
Can Help You Land Your $100k+ Dream Job
Our Fun Excel Training and Challenge Contest
DCF Modeling, Tons of Free Templates & Video Tutorials
Valuation Lesson on Trading Comps
Cash Flow Modeling and more!
I would normally sell this for at least $200, but we're offering it for free as a sweet bribe to join our community of 350,000+ members. See you on the inside!
Lazy? Join us and get the 6 free lessons with 1 click below!
6 Free Financial Modeling Lessons...and More.
Enter e-mail to get our Modeling Tutorials (Worth $200+)
Upcoming Events
Oct 14 2015 - 8:00am

to

Oct 15 2015 - 8:00am

Oct 14 2015 -

6:00pm

to

7:00pm

Oct 15 2015 (All day)

to

Oct 16 2015 (All day)

Oct 15 2015 - 8:00am

to

Oct 16 2015 - 8:00am
Poll
Long term, which career path interests you the most?
Accounting
0%
Asset Management
7%
Commercial Banking
1%
Consulting
5%
Corporate Finance / Strategy / Development
9%
Entrepreneurship
6%
Equity Research
4%
Fintech
2%
Hedge Fund
20%
Investment Banking
10%
Investment Advisor / PWM
1%
Private Equity
17%
Prop Trading
1%
Real Estate
5%
Sales & Trading
3%
Venture Capital
5%
Other Finance Role (academia, non-profit, government, legal, etc)
1%
Other - Non Finance
2%
Total votes: 526