Part Time PWM Internships

EN
Points)
on 6/17/12 at 9:30am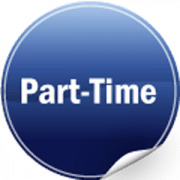 I have heard a lot of people on here talk about part time PWM internships they did at BBs during the term, and I was never sure how they approached it.
Part time internships seem tailored to each applicant, and thus you would probably have to email them about it, but when you look on the BBs' websites, they just have online applications (that don't accept part time applicants). They also give out very few emails, unlike boutiques or other places you might apply part time.
To those of you who did part time BB PWM internships, how did you go about getting in?
Can these part time internships take place at regional offices (e.g Boston, Chicago) or is it just local branches?
Thanks