Penn State

O
)
on 11/10/11 at 8:24am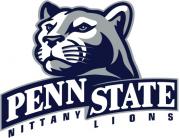 Joe P fired. President Fired. AD step down.
Penn State is in shambles and the students are rioting....
Here is the grand jury read it for yourself and come up with your own conclusions
http://abclocal.go.com/wpvi/feature?section=news&i...
Making it worse
http://deadspin.com/5859075/judge-who-set-unsecured-bail-for-jerry-sandusky-is-a-second-mile-volunteer
This case gets more and more ridiculous...
http://abcnews.go.com/US/penn-state-scandal-sandus...
The lawyer now says they have the boy from the shower....and he will testify that he wasn't raped by Sandusky...UNBELIEVABLE
The answer to your question is 1) network 2) get involved 3) beef up your resume 4) repeat -happypantsmcgee
WSO is not your personal search function.