Unpaid Internship - How much is too much?
IB
Points)
on 6/27/10 at 10:38pm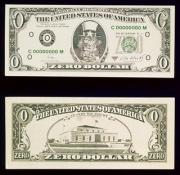 Hey,
Just some background information: I am interested in Commercial Real Estate career. Last September I landed an unpaid internship with a big commercial real estate firm. I was working with their brokers doing property pro formas/ database, lease abstracting, etc. I worked roughly 15-20 hours a week for them. However, in may this group of brokers left the firm to start their own full service firm. They asked me to come with them. I saw this as a great opportunity and accepted. They told me that once they started closing transactions they would start paying me, but until they had some cash flow I would be unpaid.
I am currently working 30 hours a week for them UNPAID. I just graduated and have not been able to find many companies hiring in CRE. They keep telling me they want to talk to me about being a full time employee and how I need to get my Salespersons license so I can start showing properties etc but I am still not being paid.
I guess you can call me an optimist, as I believe all this slave work I do for them will eventually pay off. But am I fooling myself? Am I just being used? I see this is a great opportunity to get into the industry, climb the ladder fast, etc but maybe I am kidding myself. They keep telling me they want me etc etc, but am I losing my manhood by being their 'bitch'? Should I just lay down the law with them and tell them I need a paying job ASAP or I am out or suck it up another month or two until they decide to finally start paying me?
Thanks