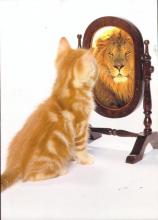 Hi there WSO,
Summary of my info:
* Junior at a target school
* Computer science and math double major, 3.9 GPA, impressive tidbits (2400 SAT, etc)
* Previous software engineering internships with Google and Amazon
* Spending next summer in doing strategy development for a high frequency trading prop shop
Long story short, I'm a computer science major who's gotten sick of the west coast. The current startup scene has driven me batty, and I've been looking to steer my career away from that.
Finance has caught my eye, and I'm evaluating possible career choices. I just recently talked to a good friend of mine who is now at a BB IBD coming straight out of an undergrad in electrical engineering with no finance related internships. He says it's great, and my interest is piqued
If I wanted to get into Ibanking when I graduate full time, what would you recommend I do? Internships for this summer are off the table, but I'm likely returning for another year of school (coterminal Masters) after this.
I'm willing to accept "don't bother" as an answer if that really is correct.
Upcoming Events
May 29 2016 (All day)

to

May 30 2016 (All day)

Jun 1 2016 - 8:00am

to

Jun 2 2016 - 8:00am

Jun 1 2016 -

4:00pm

to

5:00pm

Jun 8 2016 - 8:00am

to

Jun 10 2016 - 5:00pm

Jun 8 2016 -

5:30pm

to

6:30pm
Poll
Who is your favorite Hedge Fund manager?
Bill Ackman
15%
Steve Cohen
7%
Ray Dalio
16%
Ken Griffin
7%
Carl Icahn
9%
Jim Simons
4%
George Soros
9%
David Tepper
6%
David Einhorn
8%
Seth Klarman
9%
Other / None of the above
9%
Total votes: 654