What is "good money"?
EN
Points)
on 5/10/11 at 10:32am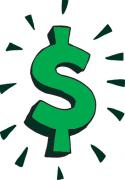 I always hear this word tossed around but what the hell does it mean? Is it 70k? 100k? 150k? it always seems to come from non finance folks....
how do you handle it when someone asks if you make good money? I tend to say I do okay...