When would you give up banking?

O
Points)
on 5/25/12 at 11:00pm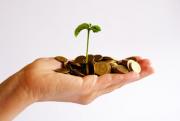 When would you find the opportunity cost of going into investment banking to be too high?
In short, I've been growing my tech startup which has jumped from a 400k valuation up to 1.6mm+ valuation in the past month (according to the rounds we've raised), and we have a decent amount of momentum. Good team, good network, good market timing, and at this point I'm pretty torn. But of course, this venture is very risky.
So yeah, ideas? Perspectives?
If this blew up in my face, would it be hard to break back into banking? (I have past tech m&a internships and a corp fin/dev internship, if that's relevant. I am also still in college.)
Looking forward to hearing from you guys. I have good opportunities in front of me and I know I'm really fortunate, but I guess I'm worried about burning bridges in the next couple months.
BankingWaffle
Cheers.