Professional Designations
The Wall Street Oasis
Introducing...
All mini-courses are included in the Elite Modeling Package
Learn what Professional Designations are - Discover how these Designations can advance your career - Get an in-depth analysis of the CFA and CFP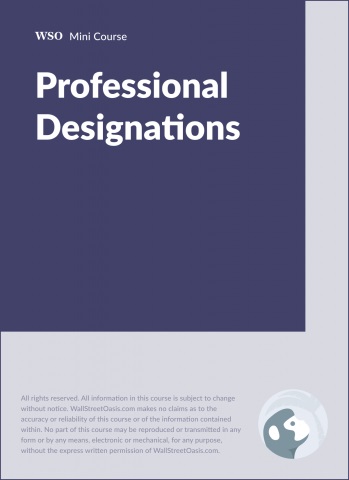 HERE'S JUST SOME OF WHAT YOU'LL GET IN THIS COURSE
CFA - Is it Right for You?
 Having a professional designation can give you a higher chance of landing specific jobs and thrive on the job.
How to become a Certified Financial Planner
You will be introduced to Certified Financial Planner and Certificated Financial Analyst designations in the course.
Course Summary - Table of Contents
Below you will find a list of the modules and lessons included in this course.
Chartered Financial Analyst Designation
Levels of the Exam
Applicable Professions
Commitments
Preparation
Role of a Personal Financial Planner
Different Types of Financial Planners
Education Requirements & Certifications
Soft Skills
Our students have landed and thrived at positions across all top Wall Street firms, including:

Get Unlimited Lifetime Access To The Professional Designations
Secure checkout
100% Unconditional Money-Back Guarantee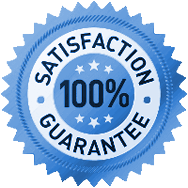 12 Month Risk-Free Guarantee
Your investment is protected by our 12-Month Risk-Free Guarantee. If, for any reason, you don't think the WSO Prop Trading Interview Course is right for you, just send us an email, and we'll refund every penny. No questions asked. In short, you get a great return on your investment, or you get your money back. It's that simple.