Chartered Financial Analyst (CFA®)
The CFA charter gives you expertise and real-world skills in investment analysis.
Chartered Financial Analyst (CFA®) - Overview, Responsibilities, Training
The Chartered Financial Analyst (CFA) designation is a credential provided by the CFA Institute. The curriculum contains a broad range of subjects but focuses primarily on portfolio management and financial analysis.
The Institute was formerly known as the Association for Investment Management and Research (AIMR), a nonprofit, international organization that provides education on particular areas of investment and accredits individuals who complete their curriculum.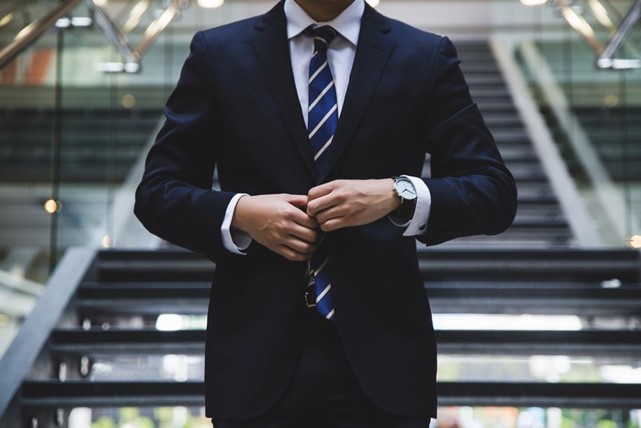 The Institute prides itself on its accessibility because it is low cost, provides scholarships to those unable to pay, and is a self-taught curriculum, enabling global participation and a broad pool of applications.
It takes an incredible amount of dedication, knowledge, and motivation to complete the curriculum and is a daunting undertaking. Earning the designation demands:
4,000+ hours of professional work experience
Passing three grueling tests (each of which is considered to take 300 hours or more of studying)
A bachelor's degree
It is self-taught; however, the Institute provides candidates with several resources to help them prepare for the exams.
CFA charterholders are considered with high regard within the finance industry. Because they have proven their dedication and ability to receive such an accreditation, they are highly sought after by some of the most prestigious financial institutions across many different concentrations.
The CFA Institute heavily emphasizes its code of ethics and expects charterholders to adhere to high standards of professionalism and ethical practices.
Notable charterholders include:
What Is the CFA designation?
The CFA designation is considered very highly within the financial and investment industries.
The CFA Institute:
Conducts the CFA exams for aspiring charterholders.
Oversees the certification process
Provides educational material
Awards other professional certifications (Certificate in ESG Investing, CIPM, Investment Foundations Program)
Conducts research in investment management, portfolio management, financial analysis, as well as the finance industry in general
The CFA exams are focused on current values in finance as well as skills and knowledge that are most sought after in the industry. The Board responsible for setting the test consults many modern professionals such as industry practitioners, security market regulators, university faculty, and policymakers.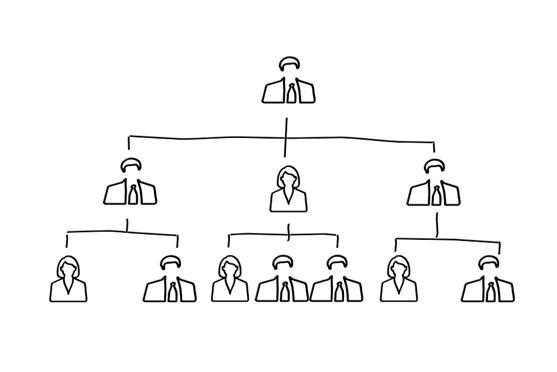 The CFA certification is often seen as a gateway to many career opportunities in financial services, such as:
However, it is extremely difficult to obtain a charter, as only about 15.5% of those who sit down for the Level I exam pass Level III.
In addition, the average passing candidate studies for over 300 hours for each level, of which only the Level III exam has a ten-year average pass rate above 50%.
Every charterholder is also required to pay annual dues to the Institute and sign a form annually to express that they are following the ethics and professional conduct laid out by the Institute's code of ethics.
Each charterholder is listed on the website's directory along with their contact information, making it very easy for businesses and others to contact them. If it is found that they are not adhering to the integrity and ethics that the Institute requires, they can have their credentials revoked (in many cases indefinitely).
The Basics of Becoming a Chartered Financial Analyst
The CFA credential is a globally-recognized professional designation awarded by the CFA Institute that measures and certifies the competence and integrity of financial analysts. Candidates must pass three levels of exams covering subjects such as:
Accounting
Economics
Ethics
Money management
Portfolio management
And much more... 
The Institute provides registrants with access to several resources to help them prepare for the exam. This certification, however, is largely a self-taught curriculum and is not acquired through attending a college like a Master of Business Administration (MBA).
To obtain a CFA charter is no simple task. The exams are extremely difficult to pass and require a lot of dedication and knowledge. The exams have a low pass rate and those who do pass report studying over 300 hours for each level.
Beyond testing requirements, a charterholder hopeful must accomplish several other requirements. These include
Professional work experience amounting to 4,000 hours of work in a minimum of 3 years
A bachelor's degree
2-3 reference letters certifying the work experience
Upon successfully meeting these criteria, an applicant can apply to receive their CFA charter. On average, it takes a candidate 4-5 years to complete the curriculum. One benefit of pursuing a CFA is that it costs roughly $5,000 to complete all three tests, with additional money spent on books and study guides, which can be much less expensive compared to other avenues.
The Institute also provides several scholarships to make its program more accessible.
While the path to becoming a CFA charterholder is extremely demanding and hard to accomplish, obtaining this certification is extremely valuable in finance. Top firms have a high demand for those with this certification, and many consider them to be the most elite of the finance industry.
CFA Level I Exam
The CFA Level I exam is a 4.5 hour, multiple-choice, computer-based exam.
The exam comprises two parts, which are 135 minutes long and consist of 90 multiple-choice questions each. The two-part test focuses on various subjects, focusing on ethical and professional standards, portfolio management, and analysis.
The ten-year average pass rate of this exam is only about 40%. However, in 2021, the pass rate dramatically reduced to 26%. Those who passed the exam spent an average of 303 hours studying for the exam.
To enroll for the exam, you must:
Have a bachelor's degree, OR
Be enrolled in one with less than 11 months to graduation, OR
Have 4,000 hours of professional work experience
On top of this, you must:
Have an international travel passport
Be able to take exams in English
Meet the professional conduct criteria
Live in a participating country
The first part of the exam is focused on the following topics:
Ethical and Professional Standards
Quantitative Methods   
Economics
Financial Reporting and Analysis
The second part of the exam focuses on:
Portfolio Management   
Equity Investments
Alternative Investments
To help candidates prepare for this test, the CFA Institute provides several resources upon registration. These include the CFA curriculum and mock tests, practice questions, study resources, and custom study methods, as well as study sessions for Level I.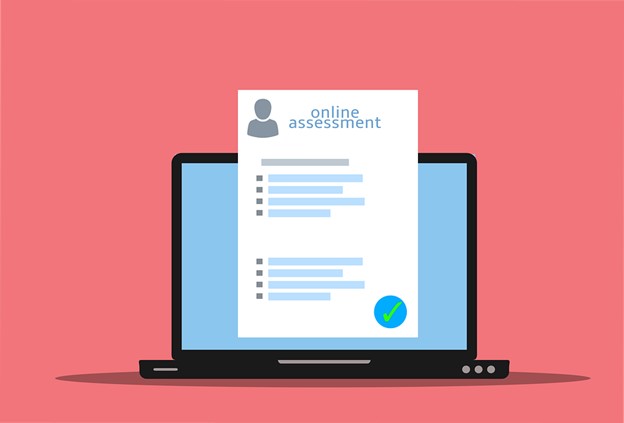 CFA Institute's recommendation to prepare for the Level I Exam
It's important to be familiar with the material to recall it quickly.
Make sure to pace yourself and keep time in mind.
There is a lot of material covered, so it is important to move quickly, but make sure you answer each question to the best of your ability.
Don't assume that ethics will be a straightforward and easy part of the exam.
Lastly, learn how you study best; this exam will cover a lot of information and require a solid knowledge base and understanding of these concepts, so it is crucial that you apply the right study methods that work best for you.
To pass the test, you must pass a minimum threshold decided by the CFA Institute about six weeks after the test has been taken. A large group of charterholders assesses what they believe to be a "just competent" candidate's score both before and after the test. This information is given to the Institute's Board of Governors, where the passing score is decided, using the group's assessment as the base.
CFA Level II Exam
The Level II exam is the second of three levels required to obtain the CFA designation. It tests candidates' knowledge in portfolio management, securities valuation, and short-term capital markets.
It is again split into two sections comprising 44 questions to be completed within 2 hrs and 15 minutes each. In addition, the exam includes several vignettes followed by 4-6 accompanying multiple-choice questions.
The exam is focused on similar topics to the first exam; however, it is particularly intensive on investment tools and how to use them in different situations.
The second exam is much more difficult than the first (many consider this the hardest among the three levels), with the average successful candidate studying for 328 hours. The CFA Level II exam has a 10-year average pass rate of 45%, which in 2021 dropped significantly to 29%.
The only requirement for enrolling in the Level II exam is passing the first exam.
Like the Level I exam, the Institute once again provides many resources to candidates such as mock exams, practice questions that provide detailed explanations of the correct answer and why, an exam curriculum, and an adaptive placement test to identify what areas require the most effort. 
CFA Institute's recommendation to prepare for the Level II Exam
Start by giving the content a quick overview, identifying areas you need to study, and ensuring you've got the fundamentals down.
If there are any spots that you struggled with on the first exam, it is smart to focus on those areas.
It can be helpful to understand all the terminology you might see in the test.
To become more efficient with vignettes, read the questions before reading the vignette, so you know what to look for.
Lastly, make sure to pace yourself; vignettes can be lengthy and take time to read.
The Institute specifically mentions that questions on financial reporting and analysis will be based on the International Financial Reporting Standards and any questions based on the Generally Accepted Accounting Principles (GAAP) will be specified in the question.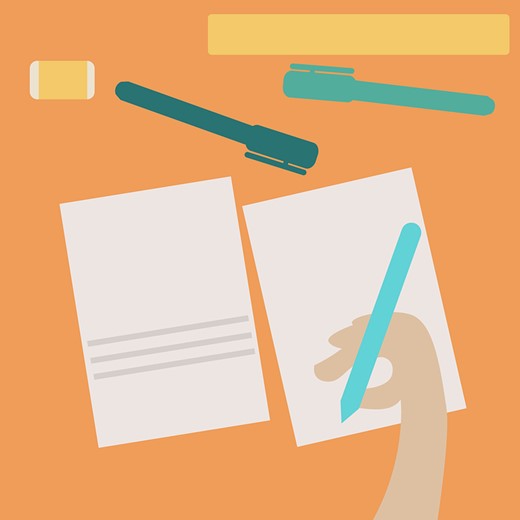 CFA Level III Exam
The CFA Institute's Level III exam is the most difficult of all three levels. The exam is split into two parts, both of which are 2 hours and 15 minutes, with an optional break in between.
The structure of the first part of the exam features 8-11 vignettes with accompanying questions that require a free-response or follow a multiple-choice pattern. If the exam asks for two answers, these answers are expected to be in separate paragraphs in their designated spaces. 
A candidate may also use bullet points to answer a free response question (in fact, it is recommended by many).
This exam also consists of multiple-choice questions and questions that require numerical input. The second part of the exam consists of vignettes followed by 4-6 multiple-choice questions, for a total of 44 multiple-choice questions. The average passing candidate studied for 344 hours. Despite being the most difficult of the three exams, it has the highest pass rate, a ten-year average of 54%, which dropped to 39% in 2021.
The only requirement to take the third exam is having passed the previous two. The third exam focuses on fewer subjects than the first and second exams. This exam contains material on:
This exam focuses especially on portfolio management, wealth planning, and fixed-income securities. The experience required to pass the Level III exam has been described as "challenging" by CFA Institute standards.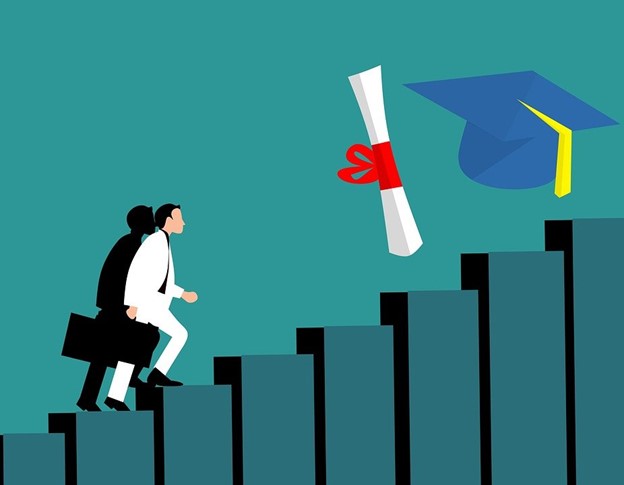 Those enrolled are given similar resources to those enrolled in the first and second exams, such as access to mock exams, practice questions, and material covering the curriculum.
CFA Institute's recommendation to prepare for the Level III Exam
While the past two exams were about the identification and situational application of financial tools, this exam is an opportunity to explain your thinking.
Be mindful of the time spent on each question, and understand the desired format for response.
It is also important to only include what is necessary to sufficiently answer the question; the inability to be succinct may be penalized.
What Does a CFA Charterholder Do?
The CFA charter is a globally-recognized professional designation given by the CFA Institute, formerly the Association for Investment Management and Research (AIMR), that measures and certifies the competence and integrity of financial analysts all over the world.
As of April 2021, there are over 170,000 CFA charterholders globally, a number that has increased by about 7% annually since 2012. 
Below are some of the most common career paths:
Research 
Consulting
Risk analysis and risk management
Investment Strategy
CFA charterholders are involved in all areas of finance, but in particular, find themselves in asset management and private wealth management, typically as a portfolio manager, as it is one of the primary focus areas of the CFA curriculum.
Nearly a quarter of all charterholders pursue a career in portfolio management, where they are most concentrated.
The Institute conducted a study on CFA charterholders in portfolio management, finding that the median total salary is $177,000, and the median base salary is about $123,000.
CFA Charterholders' Salary
The Institute conducted a study on CFA charterholders in portfolio management, finding that the median total salary is $177,000, and the median base salary is about $123,000.
Portfolio management is concerned primarily with managing investments. This includes creating and implementing investment strategies and constructing different portfolios.
Typically, a career in portfolio management begins at the associate role, which is primarily involved in assisting in the research and analysis of securities. 
As portfolio managers work up the ranks, they may supervise a team of associates or other investment professionals and manage larger or more important portfolios.
Eventually, portfolio management can lead to larger roles such as Chief Investment Officer (CIO), which usually involves the management of other portfolio managers, or they may find themselves in other leadership roles.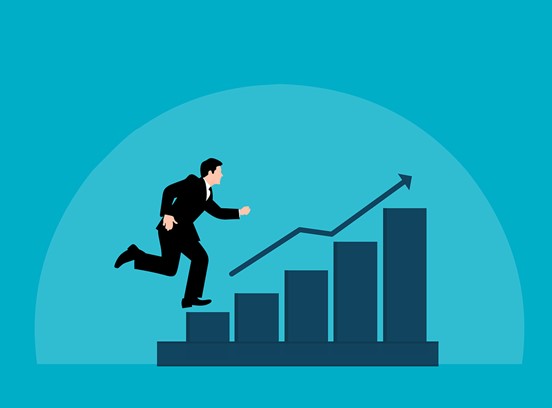 According to the CFA Institute, common employers of charterholders include:
CFA vs. MBA
Two of the most popular qualifications to pursue in the financial industry are a CFA charter and an MBA, hence it is important to understand the distinctions between the two.
A Master of Business Administration (MBA) degree is achieved by attending a graduate program after a bachelor's degree.
To get an MBA, one must apply to graduate school, which generally requires:
An MBA is a two-year program but is often pursued part-time, requiring a commitment of three to four years.
In many cases, employers will pay or help pay employees to get their MBAs. Without the help of an employer, business school can be extremely expensive. As a result, MBA is a highly sought-after degree that expands one's business and leadership knowledge.
There is a lot of difference between the two accreditations.
An MBA covers business topics much more broadly and focuses on operating a business effectively. It is considered more suited for leadership positions and broad management of a business.
On the other hand, the CFA curriculum has a much more focused approach, with a focus on portfolio management and the analysis of many different types of securities. It is generally pursued by those looking to understand financial markets and analyze investments rather than business management and leadership.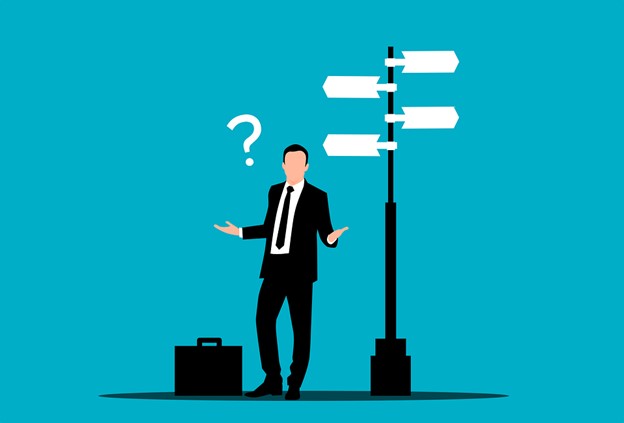 More recently, many have pursued both a CFA and MBA degree because they focus on different things and can offer a competitive edge when done together.
In addition, while the CFA is a self-taught curriculum, some schools are affiliated with the CFA Institute, including:
These schools help students prepare for a CFA exam, but they don't cover enrollment costs in many cases, and students will have to study for the CFA outside of the classroom.
While this may be the most efficient way to get both certifications, it is possible to attend a business school not affiliated with the CFA Institute and obtain both designations.
Please refer to our dedicated page on CFA vs. MBA for a more detailed comparison between the two.
We have compiled a table comparing different financial designations to assist you in making the right choice!
Comparison between various financial designations

|   | CFA | CPA | CAIA | CFP | FRM |
| --- | --- | --- | --- | --- | --- |
| Number of Levels | 3 | 1 | 2 | 2 | 2 |
| Costs | $2,550 to $3,450 | $1,000 to $3,000 | $3,000 | $2,000 | $1,500 |
| Exam Pass Rate | 30-50% | 40-50% | 70% | 67% | 40-50% |
| Content Focus | Portfolio Management, Investments | Financial Reporting, Audit | Real Assets, Alternative Investments | Financial Planning | Financial Risk Management |
| Career Application | All Encompassing | Accounting and Finance | Asset Management | Retail and Wealth Management | Risk Management |
| Study Time (hrs) | 300-350 per exam | Varies | 200 per exam | Varies | 200-300 per exam |
| Completion Time | 3-5 years | 2.5 - 5 years | 1-2 years | 4 years | <1 year |
| Work Experience | 4 years | 1 year | 1 year | 3 years | 2 years |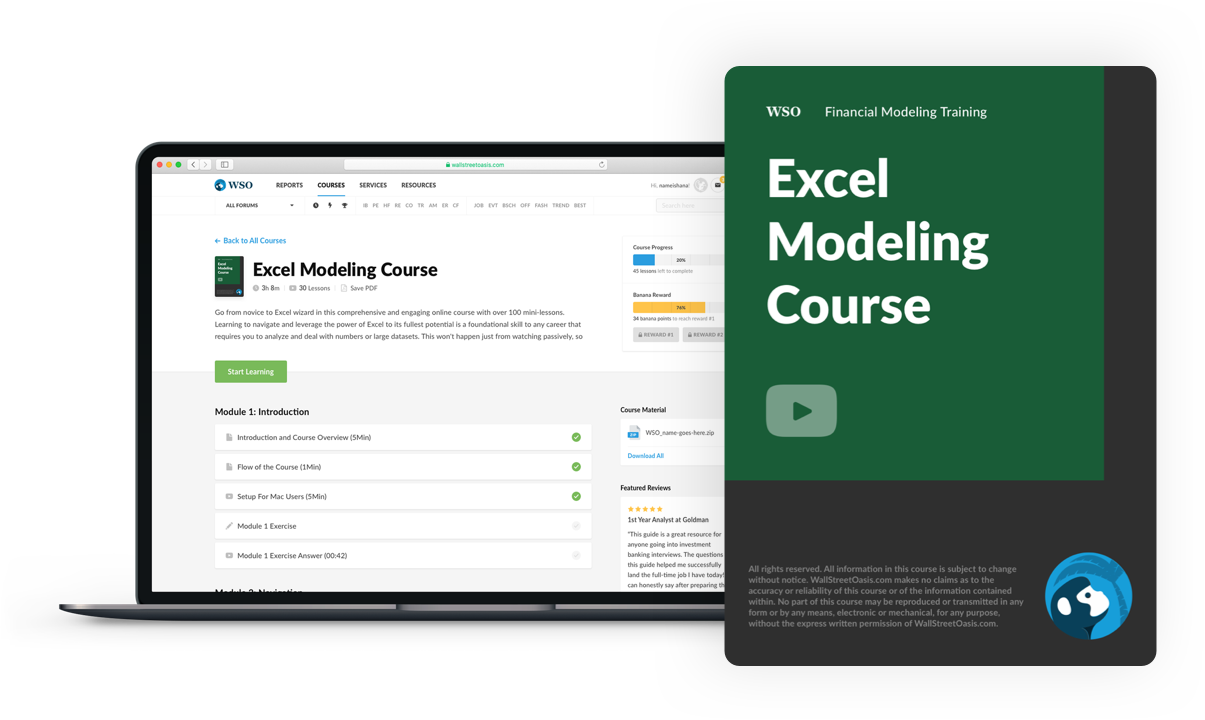 Everything You Need To Master Excel Modeling
To Help You Thrive in the Most Prestigious Jobs on Wall Street.
Free Resources
To continue learning and advancing your career, check out these additional helpful WSO resources: