The Great Strategic Game of Life (1/2)

HF
Points)
on 10/30/12 at 8:30pm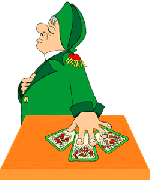 Discussions that center upon issues such as "which b-school is better", "M&A, ECM or DCM" and "which desk within S&T" usually make me uneasy. Don't get me wrong, I am not a madman, and I realize the importance of getting as many right choices as possible. In select cases I will even stand up for your right to an opinion (unless you're a douche).
My point here is that putting too much effort in issues that are tactical in nature will drain precious time that you could be employing in learning how to be better at something that I will call, for the lack of a better name, the great strategic game of life. Let me share a little framework that I use when I get to fate-changing professional bifurcations and follow up with a few stories.
Let's kick off by depicting three young fellows: #1 joins public service making $20-30/hr. #2 breaks into IB at the same pay, but aspires to make ten times that within the decade, by then #1 will have at best doubled his pay in real terms. But #2's riches will come at a hefty lifestyle expense. #3 is starting a business. His hourly "wage" is likely to range from ($25-50) - yes, negative - to extremes of $1k-10k. Variance is not only #3's circumstance, it's his friend. Chances are that he will go broke at some point throughout his career. These guys look familiar to you, no doubt.
So what? It's simple. The ownership and accountability structure of university OCRs, HR departments, corporations and other institutions impacts their incentives: its agents are rewarded for short term results. But unless you're the heir of a multibillion dollar company, the duration of your life's balance sheet LHS is much higher than that of those entities. Procedures they follow, plans they draft and speeches they give, all have a hidden yet powerful underlying assumption: that your career choices are mutually exclusive and irreversible, so you better get it right. But are they? Does the set [#1, #2, #3] exhaust the option space of paths for your life? Probably not, right?
Right. Now for the $50 questions. Is IB riskier than Management Consulting? Is MC riskier than F500? Is F500 riskier than public service? Yes, yes, yes. Those answers come quite naturally: we have an innate ability to sense risk, hard-coded in our DNA since our hunter-gatherer ancestors learned the hard way when to run from lions and when to lay camp. Of course this sense can be refined by taking decision theory courses. But I digress.
Now, join me for the coolest part of this nice woolgathering exercise. I will need you to enter into a sort of hypnotic trance, which requires you to:
Forget about your next year's compensation
Forget about rent
Forget about tuition
Forget that $5 lattes mean $1,250 by yearend, shut down any trace of the miserly and penny-saving mindset that modern advertising subliminally injected you with
Forget about the IRR/direct/indirect/opportunity costs/payback/NPV of stuff like MBAs, CFA, certifications, sabbaticals, vacation, and the like
Forget about the whole "which b-school should I apply to in order to land an offer in [insert job/firm/both here]" argument; forget school rankings, glassdoor.com, etc.
Forget about "is it better to be a BB MD in NYC, a pimp in Singapore or a paper tycoon in Zimbabwe"-type discussions, which are worthless even when only thought of
Does that change where you want to be in 20 years? No. Why? Because all of this is noise. Eventually you will realize that every single item in this list is worth less than cigarette money. Most importantly, realizing it now will save you a lot of time and from unnecessary anxiety. To me, when at a crossroads, it all boils down to three questions:
Do I have what it takes to succeed in [insert here the potential paths you see], including a legitimate passion for it?
Will I hold my head high if I fail, despite having what it takes?
Will I and my immediate dependents be fine with the circumstances of a post-failure life?
We have been brainwashed to perform well at interviews, to network with the BSD in the office next door, and we only think about questions like these when memorizing sample answers for BB behavioral interviews. But once in a while, think about it: did you ever feel like many of your most troublesome/stressful decisions were quite irrelevant, and you could have focused your energy on working longer, harder, smarter; potentially finding and seizing awesome opportunities?
See you in a while.
SenhorFinance
P.S.: My next post will feature 3 life stories and reexamine them through these questions. We're talking (1) a sales trader who recurrently earns 7 digits since she was 26, (2) a recently-promoted C-level officer who took a $10M mortgage for self-motivation purposes a few days after he was fired and (3) a stuck-in-the-middle classmate, who is probably brighter than (1) and (2) combined, but is postponing her wedding because she cannot afford festivities.
Part 2: http://www.wallstreetoasis.com/blog/the-great-strategic-game-of-life-22