The War on Private Equity

CO
Points)
on 6/6/12 at 3:00pm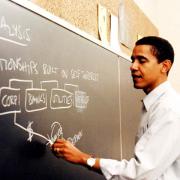 The book "Unintended Consequences: Why Everything You've Been Told About the Economy is Wrong" by Edward Conrad has created a shit storm in its wake as it seeks to defend the 1% and makes the argument that inequality benefits modern society. The book's main argument is that the rich provide capital and take risks which generally helps society innovate and create jobs.
While the book is not directly associated with any of the presidential campaigns, it has been at the forefront of the war on finance and private equity. It seems to me that it has become very trendy for people to trash private equity while having just learned about what it was a couple months ago.
The book has been brutally attacked by the New York Times and the like. Ed Conner, the author, is best known for his time as a managing director at Bain Capital where he worked with Mitt Romney and the book itself has become synonymous with the evils of private equity and its grip on the balls of American capitalism.
Do you guys feel like the anti-private equity sentiment will stick with the general public? Or are these recent headlines and arguments in the press merely a temporary short term trend which spiraled out of a slow point in the election campaign? If public sentiment really turns against private equity as it has against investment bankers, what effects (if any) would it have on how you relate to your job and how you bring up what you do to others?