15% Off Wall Street Prep: Financial Modeling Training Program
15% Off Wall Street Prep Financial Modeling Packages
Wall Street Oasis has partnered with Wall Street Prep Financial Modeling self-study training program to teach you everything you need to know about financial modeling, from how to use Excel to Accounting 101, to how to model and value companies, and how to create merger models and LBO models. These financial modeling courses are the best self-study programs on the market (and also the most affordable with the WSO discount...see below)!
NOTE: As a WSO visitor, if you click any of the Sign Up buttons on this page, you will access a 15% discount for all Wall Street Prep financial modeling training packages, only available through WSO.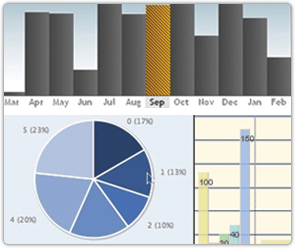 Financial Modeling Training
Modeling Financial Training Classes
Financial modeling is a skill that any investment banking analyst will have to master. Although the majority of investment banks and other financial firms now have formal training programs for financial modeling, many students and prospective finance professionals choose to enroll in self-study financial modeling training programs to be more competitive to potential employers and position themselves as valuable assets to the firms from day one.
Wall Street Prep financial modeling courses and review programs are the best way to get a leg up on your competition. As an example, the Premium Corporate Valuation and Financial Modeling Program includes:
More than 900 pages of step-by-step financial modeling tutorial guidance
Training on how to build real financial and valuation models from scratch
Completed and blank Excel model templates on CD-ROM for hands-on practice
Side-by-side integrated videos to view financial model samples
Free 2-year support upon enrollment, with private tutoring available
Wall Street Prep certification in financial modeling and valuation modeling
Why Wall Street Prep Financial Modeling Classes?
The beauty of a comprehensive self-study financial modeling training package is that you can pick up the same skills from these financial modeling courses that you would in classroom, but do it at your own pace and on your own schedule.
The Premium Package bridges the gap between academics and the real world to train prospective finance professionals with the practical financial modeling skills you will need in your first finance job position. You will work through financial models in-depth and from scratch using intuitive, step-by-step instructions and detailed financial model templates. These financial modeling classes mimic the work and financial models that are actually used at real investment banks and financial firms.
The Wall Street Prep financial modeling training utilizes a case study format, so students follow a tutorial guide along with Excel model templates. You will be introduced to the external resources used at investment banks to create financial models – including SEC filings, research reports and more – in order to build comprehensive financial models the way you will at a financial firm.