Financial statements are reports issued by a company that describe the financial activities of the company. The financial statements are broken down into three different statements:
Income Statement – shows the income and expenditure of the company, including things such as depreciation, income tax, interest income etc.
Balance Sheet – shows the assets, liabilities and shareholders equity of a firm; it must always balance (i.e. assets = liabilities + shareholders equity).
Cash Flow Statement – shows the inflows and outflows of cash and shows whether the firm is actually making or losing money.
Financial statements are usually issued on a quarterly and / or yearly basis and are audited by independent firms. The future performance of a firm is modeled using the financial statements and projecting into the future using appropriate assumptions.
To learn more about this concept and become a master at Financial Statement modeling, you should check out our FSM Modeling Course. Learn more here.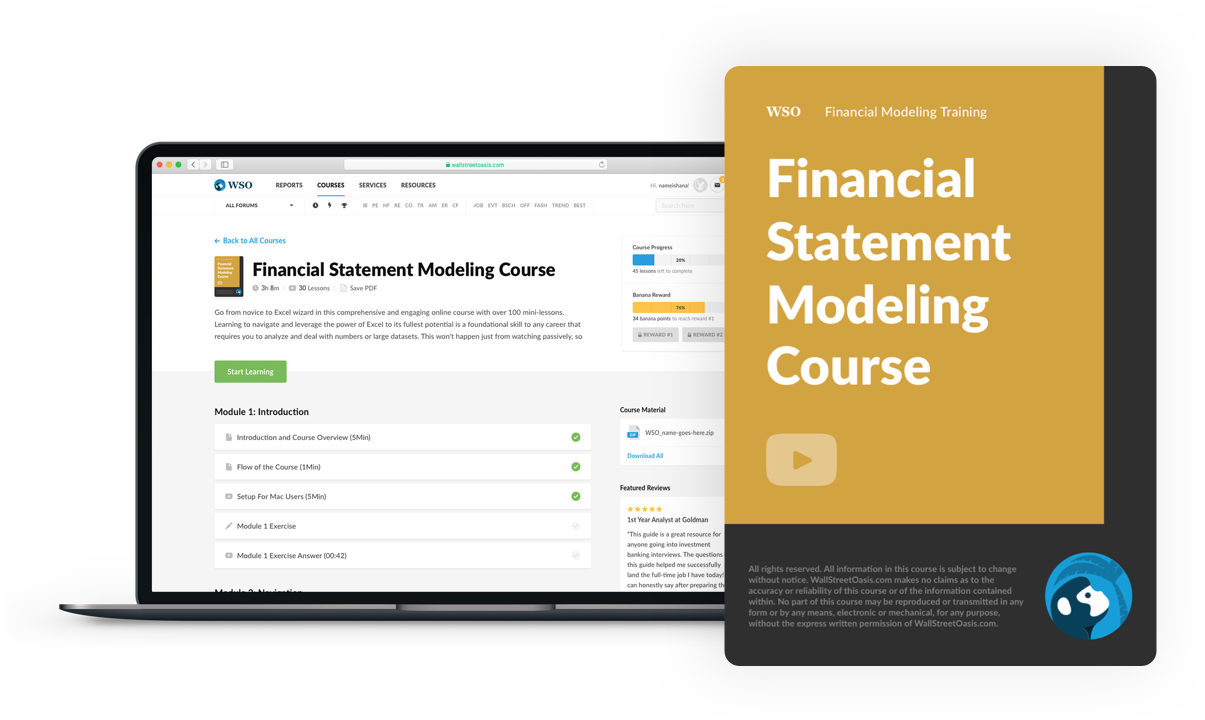 Module 1: Getting Started
Module 2: Fundamental Concepts
Module 3: The Income Statement
Module 4: Working Capital
Module 5: PP&E and Intangibles
Module 6: The Cash Flow Statement
Module 7: Debt & Interest Schedule
Module 8: Finishing Your Model
Module 9: Bonus
Related Terms