(Chimp, 2 )
on 11/29/12 at 4:00am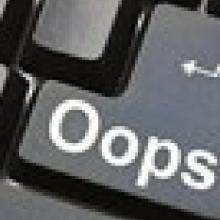 Attempted to cold email one of the alumni (VP at the firm), used the email format on WSO and turned out emailing the wrong person with the same last name and same first name initial (a senior MD). first time, that guy didn't reply, then I followed up with him and he forwarded my resume to the campus recruiter and the recruiter implicitly told me I emailed the wrong person. Am I screwed?
Mod note (Andy): while we're on the topic, what's the worst email disaster you've had (or heard about)?
Related Content on Wall Street Oasis
The WSO Advantage - Investment Banking