Bain Case Template
Walk through a Bain-style case at your own pace
Download WSO's free Bain Case PowerPoint sample below!
This plug-and-play case allows you to work through a Bain-style case at your own pace. The sample case also includes other slide pages for other elements of a case interview. According to the WSO Dictionary,
"A case interview is a job interview in which the applicant is presented with a challenging business scenario that he/she must investigate and propose a solution to. Case interviews are designed to test the candidate's analytical skills and "soft" skills within a realistic business context."
A screenshot below gives you a sneak peek of the template.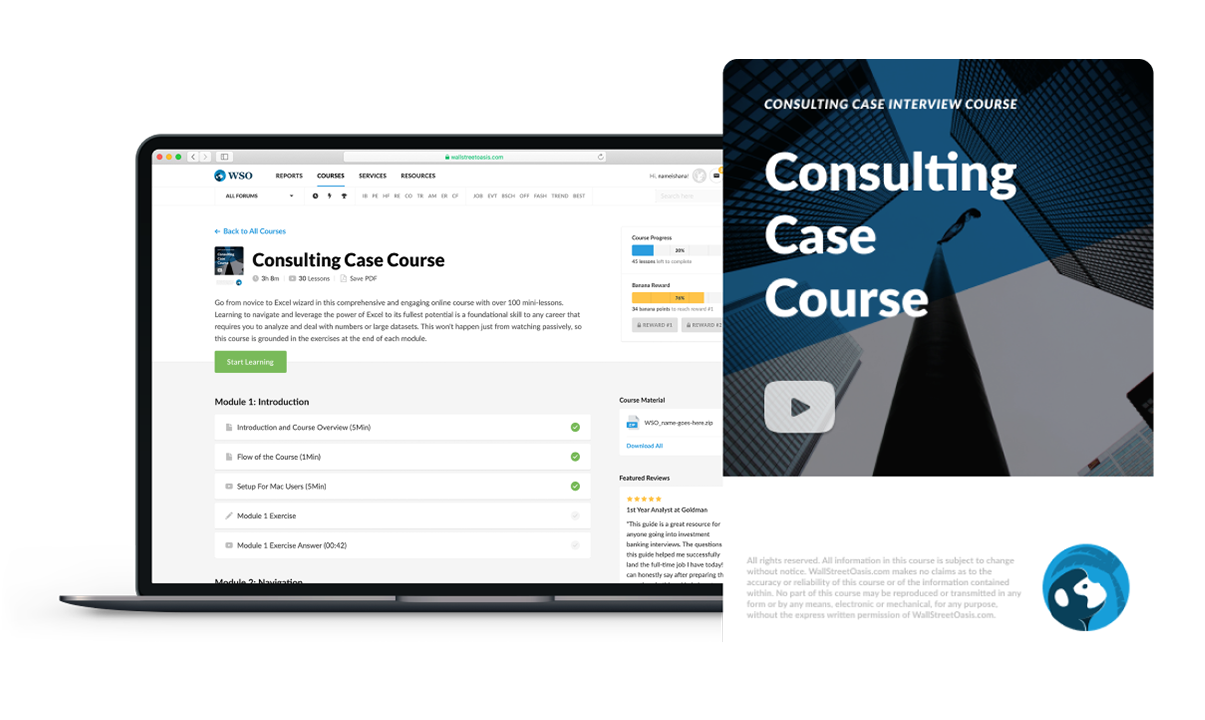 More Resources:
We hope this template helps you excel at your job! Please check out the following additional resources to help you advance your career: