Investment Thesis Template
Create your own investment thesis slide with this free template
Investment Thesis Template

This template allows you to create your own investment thesis slide detailing your overall strategy.
The template is plug-and-play, and you can enter your own text or numbers. The template also includes other slide pages for other elements of a financial model presentation.
According to the WSO Dictionary,
"An investment thesis aims to take an abstract idea and turn it into a functional investment strategy. An investment thesis helps investors evaluate investment ideas, ideally guiding them in selecting the best ideas that can help meet their investment objectives."
A screenshot below gives you a sneak peek of the template.
Free Hedge Fund Pitch Template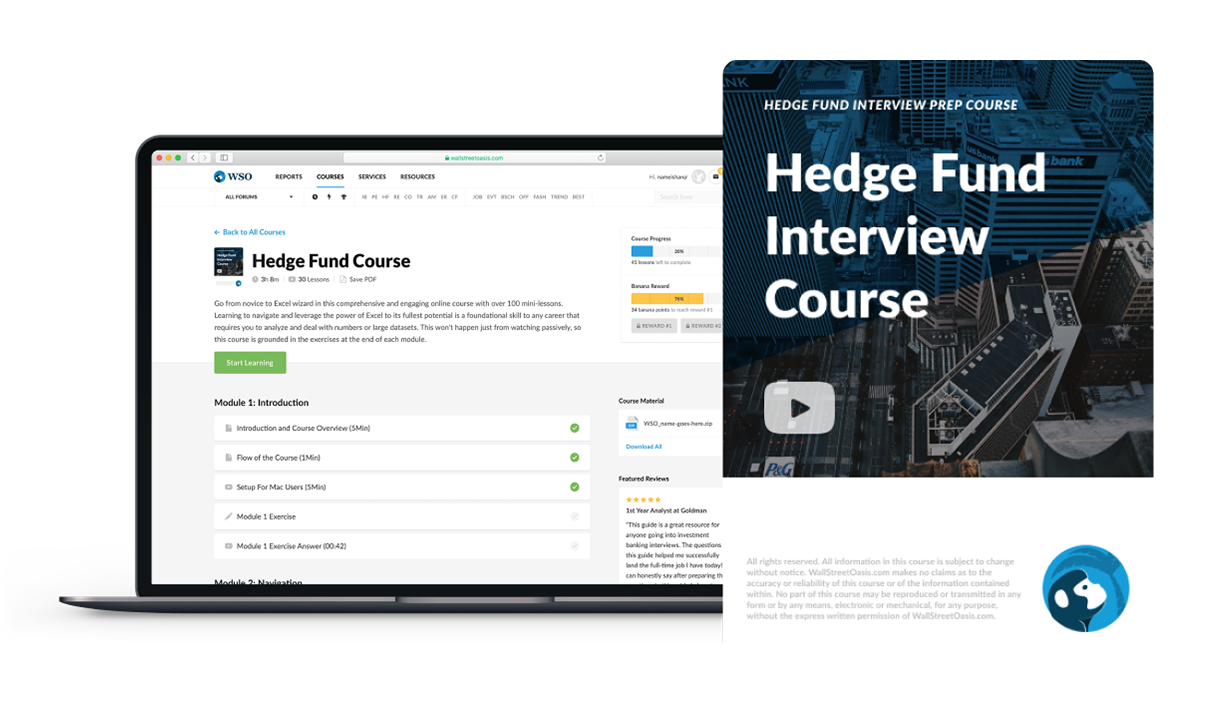 Everything You Need To Break into Hedge Funds
Sign Up to The Insider's Guide on How to Land the Most Prestigious Buyside Roles on Wall Street.
More Resources:
We hope this template helps you excel at your job! Please check out the following additional resources to help you advance your career: