Would You Make The Move to Politics After Finance?

CF
Points)
on 8/13/12 at 5:30am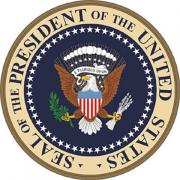 I don't know if a lot of you considered it, but would you like to move to politics after a career in finance?
I mean we're all great at office politics by now but would you be interested in playing the big game? Finance is fast-paced, challenging and interesting but it can only keeps you interested for so long because closing a deal is closing a deal if you're in IB and planning sessions tend to look the same after 3 or 4 of them if you're in corporate finance.
I feel like starting in politics from scratch is very painful and paying your dues involves a lot of all-nighters. But if you had a (very) good career in Finance and some decent connections you made along the way, maybe you can start in an "experienced" position in a local role and then move up to the big league.
My question to you guys is: would you like to do it and do you feel it would be interesting?
Associate Editor at Mergers & Inquisitions
@AusartThomas