Ask Accepted: What are my chances?
Pages
(Monkey, 48 )
on 2/15/12 at 4:12pm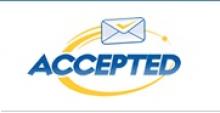 Hello Wall Street Oasis Members,
I'm the founder of Accepted.com and have been advising applicants to top business schools since 1994. Accepted.com has been on the web since 1996. Patrick Curtis invited me to respond to questions here. So if you have any for me or for my colleague Cindy Tokumitsu, please ask away. We are happy to respond to questions about your chances at specific schools, about mitigating weaknesses, or other MBA application questions.
If you want to ask about your chances, please provide answers to the following seven questions:
1) Brief description of your full-time work experience.
2) Your test score.
3) College info: The name of the college, your grade average, your major, year of graduation. For any graduate degrees, please provide the same info. If you grades are low, please indicate if there were extenuating circumstances.
4) Significant college and post-college extra-curricular activities or community service, especially leadership experience.
5) Important certifications like CFA, CPA, FSA, or CA.
6) Your target programs.
7) Your post-MBA goal.
Best,
Linda Abraham
Upcoming Events
Jul 6 2015 - 8:00am

to

Jul 7 2015 - 8:00am

Jul 6 2015 -

7:30pm

to

8:30pm

Jul 7 2015 - 8:00am

to

Jul 8 2015 - 8:00am

Jul 8 2015 - 8:00am

to

Jul 10 2015 - 5:00pm

Jul 8 2015 - 8:00am

to

Jul 9 2015 - 8:00am
Poll
What's your current monkey status?
In undergrad
36%
Recent grad, looking for work
7%
In a graduate program (MBA, MSF etc)
7%
Recent MBA/MSF or equiv graduate, looking for work
2%
Currently work full time in finance, 0-5 years
34%
Currently work full time in finance, 5+ years
4%
Currently work in another field
6%
Quit finance / left by choice / retired
0%
Recently laid-off from a finance position
1%
Other (in high school, actual monkey, etc)
3%
Total votes: 390