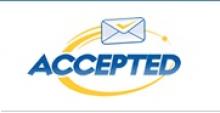 Hello Wall Street Oasis Members,
I'm the founder of Accepted.com and have been advising applicants to top business schools since 1994. Accepted.com has been on the web since 1996. Patrick Curtis invited me to respond to questions here. So if you have any for me or for my colleague Cindy Tokumitsu, please ask away. We are happy to respond to questions about your chances at specific schools, about mitigating weaknesses, or other MBA application questions.
If you want to ask about your chances, please provide answers to the following seven questions:
1) Brief description of your full-time work experience.
2) Your test score.
3) College info: The name of the college, your grade average, your major, year of graduation. For any graduate degrees, please provide the same info. If you grades are low, please indicate if there were extenuating circumstances.
4) Significant college and post-college extra-curricular activities or community service, especially leadership experience.
5) Important certifications like CFA, CPA, FSA, or CA.
6) Your target programs.
7) Your post-MBA goal.
Best,
Linda Abraham
Upcoming Events
May 29 2016 (All day)

to

May 30 2016 (All day)

Jun 1 2016 - 8:00am

to

Jun 2 2016 - 8:00am

Jun 8 2016 - 8:00am

to

Jun 10 2016 - 5:00pm

Jun 11 2016 - 8:00am

to

Jun 12 2016 - 8:00am

Jun 15 2016 -

7:30pm

to

8:30pm
Poll
Who is your favorite Hedge Fund manager?
Bill Ackman
14%
Steve Cohen
8%
Ray Dalio
17%
Ken Griffin
7%
Carl Icahn
10%
Jim Simons
4%
George Soros
9%
David Tepper
6%
David Einhorn
9%
Seth Klarman
8%
Other / None of the above
7%
Total votes: 590