Best Proprietary Trading Firms
HF
)
on 10/19/08 at 4:10pm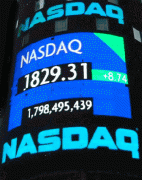 I'm curious to hear how everyone would rank the top prop trading firms. I've focused the post on firms in Chicago because that is where most of them are. Here is how I've ranked them:
1. Spot Trading
2. Jump Trading
3. DRW Trading
4. Optiver
5. TransMarket Group
6. Peak6 Investments
7. Chicago Trading Company
8. Infinium Capital Management
9. Wolverine Trading
10. Tower Hill Trading
Honorable mention for firms outside of Chicago:
1. Jane Street Capital – NYC (considered to be the best)
2. Susquehanna International Group – Philadelphia (on par with CTC)
3. First New York Securities – NYC (on par with THT)
Feel free to change them around or offer any overall feedback or firm specific feedback.
Trader Joe's List with explanation further in the post.
1. Jane Street
2. DRW
3. SIG
4. Optiver
5. Spot
6. Transmarket
7. Wolverine
8. Peak6
9. Jump Trading
10. First New York