Equity Research Questions
PE
Points)
on 7/18/12 at 1:18am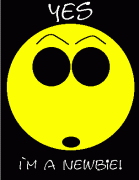 Hi guys, right now I work for a small PE as a analyst intern. However I am in a newly-opened office and there're just me and a VP, who doesn't show up very often, therefore tasks are coming to me through emails.
All my tasks are coming through two sources. 1) the MD throws out some questions based on his understanding of the industry and asks if someone could verify his points, or he simply just asks someone to research for the industry, and if no senior analyst was available, then it's my job. 2) the VP gives similar tasks, but she just asks about basic stuff like yields and entry barriers.
So here're my problem.
1) Although I wrote a few industry summaries and answers to my bosses questions, my works are more like "paraphrasing" all those 10-ks and prospectus. As I learn from the forum, a good analyst should be able to figure out what would happen in the future, so I think I am really doing badly at my job. How could I improve? How should I build my knowledge about an industry from scratch?
2) Sometimes the information that my bosses want me to find is simply not on the internet, but they always say "do a web search" or "please keep the research confidencial". Everytime I was like, what am I going to do???
I should add that the PE is focusing on Asia market, mainly on China & Hong Kong. The information of companies on their website and annual reports are minimal, and I don't even bother to check the related government's page.
3) Any help to read 10-ks and Due Diligent reports more efficent? I know I don't have to read the whole thing, so I basiclly selected a few sections to read, but still, the amount of word is killing me. I really love reading these, but after a while the words are like worms moving on the screen......
Is there any working models for me to better judge (or speed up the process) whether a company is good or bad?
4) I got a chance to go to a local distribution center. The VP says I have to look very closely to the details without further instructions. I think I am going to watch the morale of the workers, the cleanness of the center (the toilet for sure). And I generated a estimation of traffice flow in that distribution center, I just need to ask the manager about their selling price. Any other suggestions?
Thanks for any help. I know it's a long post, sorry if it bored you.