Former MS M&A / KKR here to field questions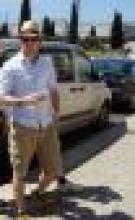 In the spirit of thanksgiving, I have decided to host a thread where you can ask all you ever wanted about banking or PE. Please feel free to ask away.
Don't Miss This Awesome Related WSO Content
Poll
What's your favorite possession?
Car
14%
Phone
12%
Watch
5%
TV / Entertainment system
4%
Clothing & accessories
7%
Furniture
0%
Laptop / tablet
21%
Credit card
5%
Xbox One / PS4 etc
4%
Art
2%
Stereo / audio equipment
2%
Nothing, I'm a broke student
21%
Other (add to comments)
4%
Total votes: 57