How well known is LSE in US/Wall Street?
Points)
on 8/27/12 at 3:30am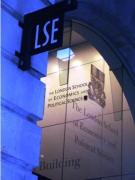 Just wondering how good LSE's reputation is in the US and in particular big cities like US (Wall Street), Chicago?
Is it as well regarded as any of the Ivy Leagues? Also, is it well represented on the street?