Military to PE
Points)
on 5/28/12 at 7:45am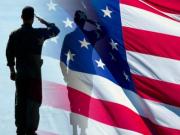 I am an MD at a mid market PE fund. Service Academy grad. Figured I would give my two cents on the whole military to PE question...
Military experience is nice. I like to see it. In fact I will always take time out of my schedule to talk to a veteran or current military member who calls or emails me, even if it is a totally random cold call. However, please realize that not all military backgrounds are the same.
I admit it, I discriminate a bit based on what someone actually did in the military. For me that means I am more likely to bend over backwards for someone who was in the same service/branch than someone who did something totally different than what I did. I suspect other veterans have the same attitude even if they don't realize it.
Simply put, military experience is not a determinant on who we hire. We need transaction experience not military experience. Also, as I am only guy with military experience at my fund, we aren't going to take a chance on someone with no finance experience just because they were in the military. If, however, a pre-MBA analyst candidate is coming off 2 years as an analyst at a legitimate bank and has a couple of years of prior active duty service, I would think that they would be a very strong candidate (although personally I have never seen any pre-MBA candidates who were active duty prior service).
A post-MBA candidate without any transaction experience is in the same boat as a pre-MBA candidate. They really don't add enough value to justify the expense and aren't someone we would hire. A prior service MBA who spent a couple of years as an associate at an investment bank is probably in the same position as other MBA's with only sell-side experience trying to get into PE: Without any buy-side time it's tough. Really tough.
All that being said, each fund and its managers are different. Sometimes being at the right place at the right time is the most important thing. The guy on here who was able to network directly from the air force to a PE analyst gig obviously didn't have any transaction experience, so it can be done, but it's the exception rather than the rule. My advice would be to network as much as possible, but have a backup plan as the odds are long.
As a side note, Service Academy guys suck at networking. We are really bad. While I don't bother with linkedin, I am listed in some alumni data bases as being in private equity. I think I have received less than 3 networking attempts/cold calls/emails from other service academy grads over the last 5 years. Considering there aren't many folks listed as being in PE in the first place it means no one is even bothering to network.