PE interview question - If you can only know 3 things for an investment analysis?
Pages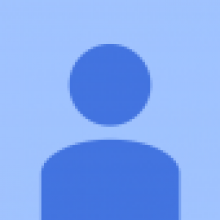 I received this PE interview question awhile back and I was wondering how one would answer this?
If I wanted to evaluate an investment opportunity for PE and I can only ask for three things, what would I ask for and why?
No details are provided about the company (not what it does, not what industry it's in, so on...)
Can any of you veteran or PE-based monkeys help me out? I'd like to know how to approach something like this in the future.
Upcoming Events
May 30 2015 (All day)

to

May 31 2015 (All day)

May 30 2015 - 8:00am

to

May 31 2015 - 5:00pm

Jun 1 2015 -

6:00pm

to

7:00pm

Jun 2 2015 -

8:30pm

to

9:30pm

Jun 4 2015 - 8:00am

to

Jun 5 2015 - 5:00pm
Poll
What's your favorite suit color for work?
Charcoal / Charcoal pinstripe
24%
Black pinstripe
5%
Brown / Brown pinstripe
2%
Gray / Gray pinstripe
8%
Navy / Navy pinstripe
60%
Other
2%
Total votes: 171