Stock pick for entry-level analysis
Other - Assistant Portfolio Manager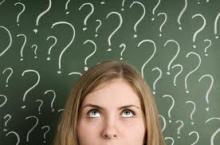 Hey Guys-
A female friend of mine is taking an entry-level finance class as part of her masters program. They have been told to pick a publicly traded company which they will have to do a relatively high-level analysis of. Looking at financial statements, recent performance, stock price history etc. Looking to help her come up with some ideas. Apple and Starbucks aren't allowed and Lululemon has been taken. Any ideas of something that would be relatively straightforward and interesting for a 25-year old girl? Thanks everyone!
-Billy Ray
Upcoming Events
Feb 5 2016 - 8:00am

to

Feb 6 2016 - 8:00am

Feb 9 2016 -

5:00pm

to

6:00pm

Feb 10 2016 - 8:00am

to

Feb 11 2016 - 8:00am

Feb 15 2016 (All day)

to

Feb 16 2016 (All day)
Poll
Who do you want to win the superbowl?
Panthers
29%
Broncos
36%
Don't care
35%
Total votes: 198