Such a thing as too much networking?
O
Points)
on 7/30/12 at 1:00am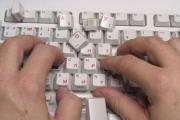 hey all
so i have been aggressively networking throughout ibanks (BB and MM alike) since last spring, in an effort to get my name out there for SA recruitment.
one bank for example, i have sat down with 5 different analysts within the same group. they literally all sit near each other. is this overkill? im usually cautious of my body language (relaxed, laid-back) and make sure to talk about non-business things to show im a chill dude, but i can still imagine the analysts would get annoyed of the same kid going around and sucking up to everyone.
i guess this is directed to the analysts out there who are involved in recruitment. am i going overboard? i actually really enjoy networking and the conversations usually go well (i think), but im wondering if there can be too much of a good thing.
thanks