Top Reasons for being a FIG Analyst
Points)
on 1/3/13 at 6:50pm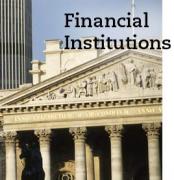 Hello everyone,
I have been lurking around for sometime, but was too lazy to post/express my views.
To give everyone esp prosp. monkeys a background of myself. I just finished my 6 month placement internship at GS/MS/JPM in the FIG team with a FT offer based out of London. Some might say I am only a beginner, but the truth I have probably been in banking for as much time if not more than the 1st Year IBD analysts. I recently came across a lot of negative posts relating to FIG such as need to get out of there, too technical, dry and intangible.
I am here to give my 2 cents so that the prospective monkeys have a general idea of the sector.
- Yes FIG is technical. I covered the traditional banks primarily focusing on emerging markets. In my 6 months, I was able to work on 4 deals (1 Recapitalization, 2 follow on offerings and 1 debt offering). I might not have done M&A but I was able to do more deals than other analysts with my point being that if you were to join FIG, you would have generally more exposure to a stronger deal flow than your peers in other coverage teams, which is what really counts, and buyside firms look at it favorably. Yes I might not have done M&A but you still are exposed to valuations either in a restructuring or follow offering. For the debt deal to be honest, I ended up just making the roadshow presentation so nothing substantial there.
- I don't think one can pigeonhole themselves by being in FIG. My take on this is that buyside firms generally know that most analysts are an excel/ppt processing machine, but FIG fine tunes your mind into understanding/appreciate the finer details. From what I have heard, 1-2 years as a FIG analyst will not "taint" you as a FIG banker. In fact, FIG's rep of being analytically driven etc may end up working to your advantage. Yes, you should also know about EBITDA based valuations, but that is something which I believe one can easily learn, or atleast firms can teach an analyst if he was join given he has the right aptitude and is committed.
- My team is one of the best in London, and so is our counterpart in NY. HOWEVER, I would like to dispel the rumor that other BBs teams would not fare well in terms of exit options. Citi, UBS, DB, ML all have strong franchises in both London and NY. Most people tend to look at the wallet share to gauge an idea of how well the team is doing, but it happens that sometimes banks do deals for free just to maintain relationship. Your MD cares about the money but as an analyst all you should pay heed to is the modeling exposure that you might get. If a deal happens but your bank doesnt paid, you shouldnt care if you got a deal under your belt. I downloaded data of Thomson Reuters and as of 2012 FY in EMEA, the top 3 FIG teams were GS/JPM/Citi. Having said that, almost every BB I know of, their FIG team generates the highest % of revenue across the IBD division.
- If you are currently in FIG and not liking it, my recommendation would be to stick it out for atleast a year and then switch to a different coverage team. That way I believe you would have the advantage of knowing about one of the most specialized sectors (FIG) as well as a generic one (TMT, Consumer, Industrials) Better profile for PE.
- If you do end up remaining in FIG, you should have a decent chance of getting into the buyside albeit FIG. Why? Because there's a decent number of FIG related PE shops (though sovereign wealth funds are big into FIG stuff) and such shops can only hire or only look to hire analysts with FIG background. Every BB and boutique has a FIG team, but that's your only competition. If you for instance were to aim for a generalist PE shop, you would be competing with kids from Consumer, TMT, Industrials, Healthcare, M&A Generalist and the list goes on..my point: less competition.
- Stone point Capital, JC Flowers, Oak Tree Capital, CVC are a few FIG PE shops that currently come to my mind, but there's a high number of shops out there. I am not sure if most mega funds have FIG related funds though. Carlyle Group is the only one I can think of right now over the top of my head.
- This might be a biased point, but FIG should position you well for b-school. If you are doing FIG in EMEA amidst European debt crisis, where all types of fucked up shit is happening with banks (debt deals, equity deals, massive recapitalization), you have sort of different experience to show off from the regular TMT, Consumer banker,
This again is my personal view. If anyone feels like disagreeing, please feel free to post. I just want this to be an educational post for people currently in FIG and not liking it, but more importantly for those monkeys who have questions about which teams to join.
Tags: