Investment Banking - Generalist - Student / Prospective Monkey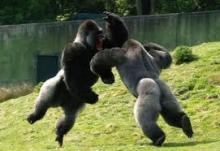 Ok, I have been an avid user / reader for a long time, and I think at the end of the day, this site is a great site. An incredible resource and a tour de force for all of us. And I'd like to say "hats off" to Patrick and all the key and positive posters on the site. You've really helped me in some key thought processes and advanced my thinking. I think the site has helped others more, as I already had a good clue.
But, all in all, I don't see enough people giving props to Patrick and WSO in general, so here is a huge fucking shout out and I'd like to see people pile on with praise to all involved in making this a great site and keeping it that way!!!!!!!!!!!!!!!!!!
Fuck all the shitters and trolls out there who try to ruin what it a great site. Power to the great posters and moderators and to Patrick himself who is a god to many investment bankers and would be investment bankers of all shapes and sizes!!!
Keep up the good work!
Upcoming Events
May 24 2016 - 8:00am

to

May 25 2016 - 8:00am

May 29 2016 (All day)

to

May 30 2016 (All day)

Jun 1 2016 - 8:00am

to

Jun 2 2016 - 8:00am

Jun 8 2016 - 8:00am

to

Jun 10 2016 - 5:00pm

Jun 15 2016 -

7:30pm

to

8:30pm
Poll
Who is your favorite Hedge Fund manager?
Bill Ackman
13%
Steve Cohen
7%
Ray Dalio
17%
Ken Griffin
8%
Carl Icahn
11%
Jim Simmons
5%
George Soros
10%
David Tepper
6%
David Einhorn
9%
Seth Klarman
9%
Other / None of the above
6%
Total votes: 456