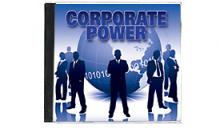 I've been reading WSO for a while now and obviously this is a forum oriented towards finance jobs in New York. In light of the recent Best Buy CEO firing, I was asking myself: this guy never went to college, is making 8 figures a year, and is kind of a moron (trust me--I know him), and became CEO of a large company. So many people want to break into a hedge fund after IBD or whatever, but why don't more of us go for corporate roles at large non-finance companies? Sure it takes longer to make so much money but with the work ethic of people here, it's definitely possible to be making serious cash at a reasonable age. And isn't the work/life balance much better?
Am I missing something here? Is it easy to leverage high finance experience into a corporate/executive role at a F50 company? Is the prestige factor that comes with becoming the next Phil Falcone hedge fund mogul really that important to you guys?
Upcoming Events
May 24 2016 - 8:00am

to

May 25 2016 - 8:00am

May 29 2016 (All day)

to

May 30 2016 (All day)

Jun 1 2016 - 8:00am

to

Jun 2 2016 - 8:00am

Jun 8 2016 - 8:00am

to

Jun 10 2016 - 5:00pm

Jun 11 2016 - 8:00am

to

Jun 12 2016 - 8:00am
Poll
Who is your favorite Hedge Fund manager?
Bill Ackman
14%
Steve Cohen
8%
Ray Dalio
17%
Ken Griffin
8%
Carl Icahn
10%
Jim Simons
4%
George Soros
9%
David Tepper
6%
David Einhorn
9%
Seth Klarman
9%
Other / None of the above
7%
Total votes: 543