Leveraged Buyout (LBO) Model Template
Build PE LBO models using various inputs and schedules
Leveraged Buyout (LBO) Model Template
Download WSO's free Leveraged Buyout (LBO) model template below!
This template allows you to build your own private equity LBO model using various financing/debt inputs and schedules.
The template is plug-and-play, and you can enter your own numbers or formulas to auto-populate output numbers. The template also includes other tabs for other elements of a financial model.
According to the WSO Dictionary,
LBO stands for Leveraged Buyout and refers to the purchase of a company while using mainly debt to finance the transaction. Leveraged Buyouts are usually done by private equity firms and rose to prominence in the 1980s.

 

The company performing the LBO or takeover only has to provide a portion of the financing yet is able to make a large purchase through the use of debt, hence the name 'Leveraged'. During the 1980s - 1990s when LBOs were hot, debt could make up as much as 90% of the purchase of a business. However, now investors and private equity firms are a bit more risk-averse and therefore may use closer to 50% debt and 50% equity to purchase a business."
A screenshot below gives you a sneak peek of the template.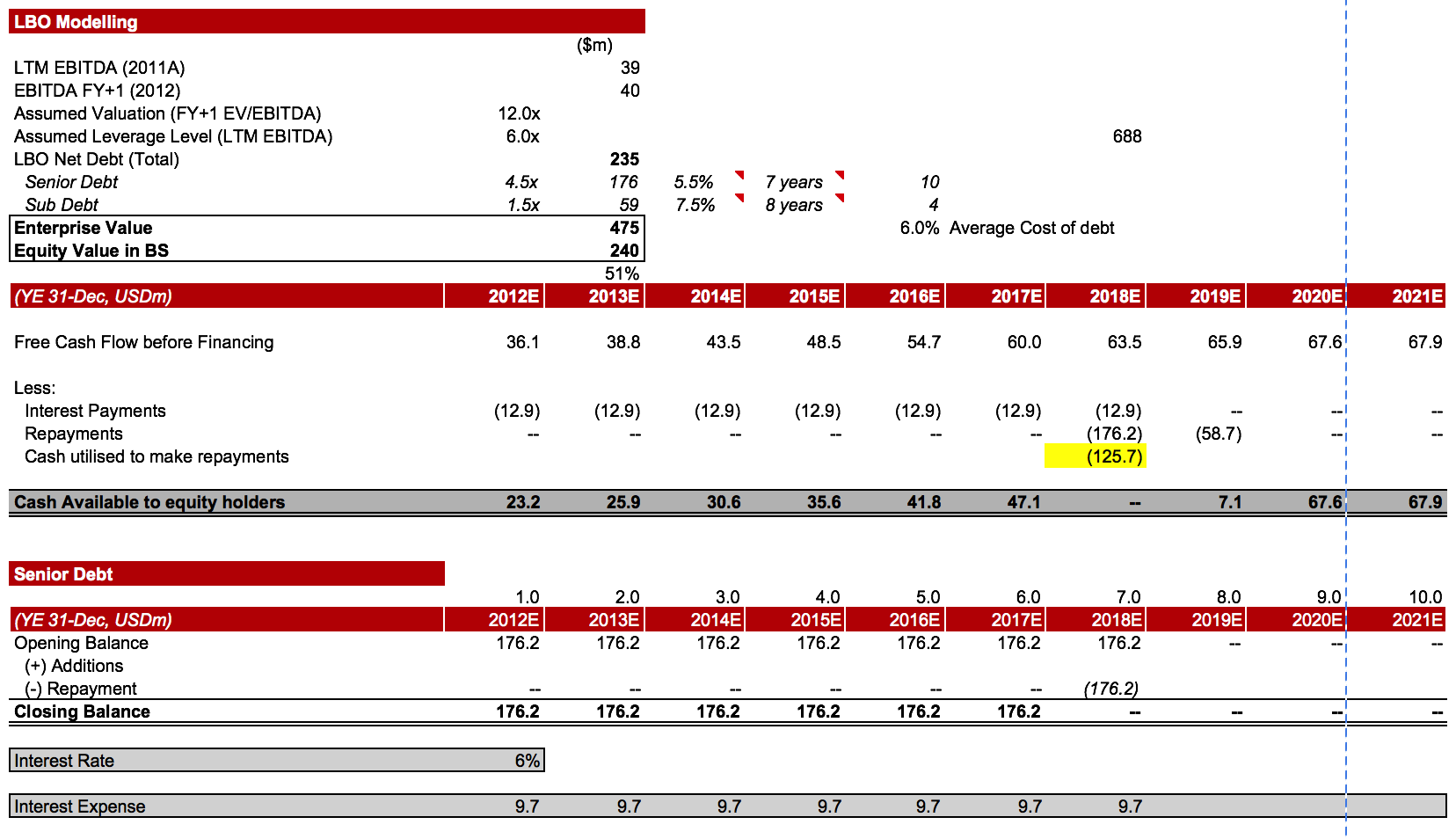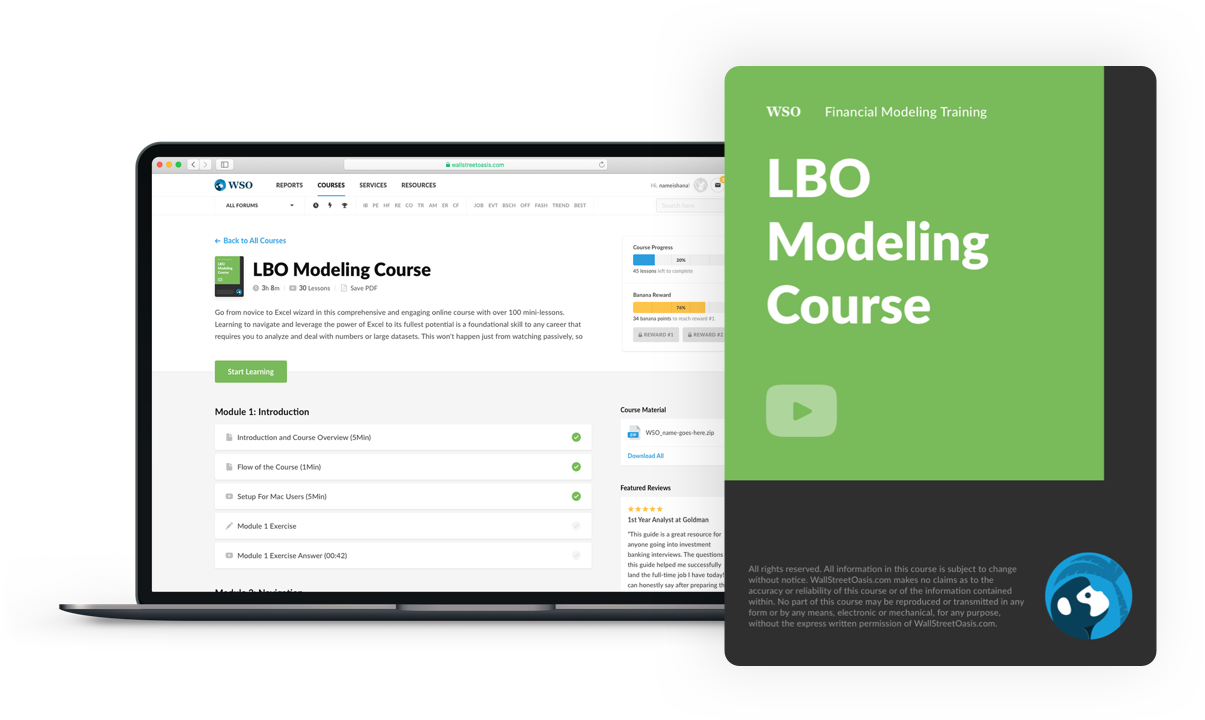 Everything You Need To Master LBO Modeling
To Help you Thrive in the Most Prestigious Jobs on Wall Street.
More Resources:
We hope this template helps you excel at your job! Please check out the following additional resources to help you advance your career: