Trickle Down "Gradenomics"

Points)
on 4/29/11 at 12:00pm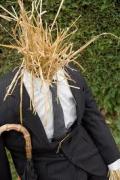 Here is a video that takes an alternative perspective on the tax redistribution debate. Though the premise is highly simplified and biased in its own way, it does say a lot about the cloud of confusion much of America's future walks on.
P.S. Dude with the chops...BB material?