No Industry Selected - No Status Selected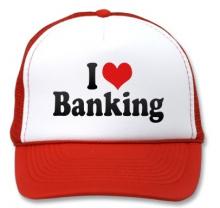 Been doing m&a / ECM for 2 years and am one of the few analysts who absolutely loves it. For example:
get a kick when I get a complex model working / make something from scratch
absolutely killer when seniors take me out for a client meeting and I get to exchange business cards and contribute to client discussions
love it when I get praised by VPs/MDs for being a 'good guy' and 'sharp'
feel great when I need to teach / explain stuff to interns and new joiners (no arrogance, treat them with complete respect)
love seeing the new analyst / intern class every year - smartest graduates in the country, all willing to give everything to succeed (though quite a few give up in 6months)
enjoy working with lot of different teams in banks to meet more and more TypeA people, see how they react to situations and how they operate in life in general
love networking all the time and increasing my contact base
Is this weird? For me it's hard to imagine life outside the bank / finance industry anymore in general...
Upcoming Events
Apr 27 2016 -

7:30pm

to

9:30pm

Apr 29 2016 (All day)

to

Apr 30 2016 (All day)

Apr 29 2016 - 8:00am

to

Apr 30 2016 - 8:00am

May 1 2016 -

7:00pm

to

8:00pm

May 3 2016 - 8:00am

to

May 4 2016 - 8:00am
Poll
What do you consider "Working on Wall Street"?
Working for a high finance bank on the actual "Wall" St
10%
Working for a high finance bank in Manhattan
48%
Working for a high finance bank in the greater NYC area
13%
Working for a high finance bank in the (anywhere in the USA)
13%
Working for a high finance bank (Worldwide)
15%
Other
2%
Total votes: 1435