Pages
No Industry Selected - No Status Selected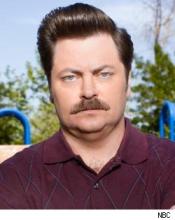 I am surprised at the amount of sensitive guys here on WSO and in the world in general. What is going on? We used to hunt mammoths & plow bitches, go into battles with other feudal armies & plow bitches, get into duels & plow bitches, build houses in the praries & plow bitches. But now ... guys are complaining about girls breaking their hearts, they whine about smallest life challenges, have no idea how to stand up for themselves, don't know how to fix shit, etc. More and more dads are now "stay-at-home dads" which translates into a "fat, neutered house cat." Guys are starting to work at nurturing jobs and start acting like giant vaginas along he way. What has happened to our gender? :( Opinions?
Upcoming Events
Feb 9 2016 -

5:00pm

to

6:00pm

Feb 10 2016 - 8:00am

to

Feb 11 2016 - 8:00am

Feb 14 2016 -

3:00pm

to

4:00pm

Feb 15 2016 (All day)

to

Feb 16 2016 (All day)
Poll
Who do you want to win the superbowl?
Panthers
29%
Broncos
36%
Don't care
35%
Total votes: 222