Who would you like to see syndicated / writing for WSO?
Points)
on 6/12/12 at 11:45pm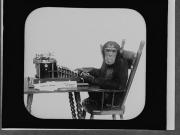 Any more names (bloggers / authors / websites / professors) to add to the list? We're working on outreach this week and next.
This would be for either syndication of their own blog, or have them be a contributing author for WSO.
Here are sites that we have already started to / may start syndicating in the future:
Aswath Damodaran (Wednesdays at 1PM)
http://www.marketsqueeze.com
http://www.onandoffthestreet.com
http://www.thomasjfeeney.com/
weekly list of gselevator'r tweets
http://www.wheninfinance.tumblr.com