Why are there buyside (hf) on the west coast?
Points)
on 7/26/12 at 1:00am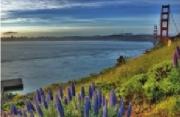 This may be a dumb question, but I still hope someone can shed some light .
I have noticed there are more buyside shops on the west coast than expected: VC in the Bay Area, PE in Hollywood, PIMCO in Newport Beach, and some other hf. I know VC is there for the tech industry. PE is in Hollywood for entertainment business.
But I never really understood why PIMCO and hf located there in the first place.
It's in a different time zone and 3000 miles away from NYC, Chicago, and London.
What advantages am I missing? The weather LOL
Anyway, I want to know your opinion.
Cheers.
I know that diamonds mean money for this art, but that's not the shape of my heart.