Would you trade places with your MD?

IB
Points)
on 3/2/11 at 4:38pm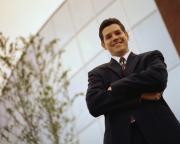 He strolls into the office whenever he wants, looking sharp and slick. The only thing shinier than his new, freshly polished Ferragamo loafers is the 24K gold on his cufflinks. Or maybe it's his new Patek Phillippe, the one he bought on a whim after seeing an ad in the back of The Economist (which he reads every week as he travels first-class to major business centers around the world).
A lot of analysts tend to glorify MD's and put them up on a pedestal. It's not just the clothes. It's not even the money. It's the power they wield we lust after. To be a BSD in finance - one of the fat cats of Wall Street who are simultaneously hated and admired by regular folk. That's the end goal. When we get to MD-status, we've accomplished what we've been working so hard for our entire lives. And I'm not just talking about MDs in investment banking - I'm talking about the hedge fund manager, or the partner in a private equity or venture capital fund, or even the CEO of a large company. We lust after what these people possess - status. And all that comes along with it.
But would you trade places with one of these cats, if you could? Think about it. Your MD is probably 45 years old, so he's balding. He's overweight. The only thing keeping his wife from hating him is all the money he throws at her. She's probably sleeping with the pool boy, anyway, so she doesn't care about him anymore (in a relationship, apathy can be worse than hate). His kids barely know him.
And even if all these things weren't true...
Half his life is already gone. And more importantly, he got to where he is by working for it. If you traded places with him, you'd rob yourself the satisfaction of getting there by your own merit.
We tend to keep our eyes on the end-goal, thinking that getting there will make us happy. But happiness is synthesized by our brains, and we always overestimate how much happiness something is going to bring us, and underestimate how much happiness getting there will bring us.
Take college, for example. You worked hard for 4 years to get into a top school. Some of you made it, some didn't. Most got into a good school, at least. How happy did that make you? It was great for a little while, then you actually got there and your happiness "leveled off" as you set your sights on the next thing - banking.
My point here is that I think we should all take a deep breath from time to time, and enjoy our current situation in life. Stop to smell the roses. Happiness really is in the journey, not the destination. Clichés aside, I think a lot of us would be happier if we stopped focusing so much on where we want to be, and started focusing on where we are now. The future is uncertain anyway, so live in the present!
tl;dr stop to smell the fking roses
Wall Street leaders now understand that they made a mistake, one born of their innocent and trusting nature. They trusted ordinary Americans to behave more responsibly than they themselves ever would, and these ordinary Americans betrayed their trust.