Catch Us if You Can | The Daily Peel | 9/20/21
Silver Banana goes to...

Market Snapshot
A slow Friday at the close of the summer led to down markets across the board. The Nasdaq and S&P 500 both fell 0.91% while the Dow performed slightly better, losing 0.48%.
It's exactly these kinds of markets that highlight the need to spread out your degenerate gambling. Diversification is key, and if you haven't listened to me yet, you simply have to check out Ashcroft Capital. The red-hot real estate market has gains that would make your portfolio cry, and there's nowhere better to get started than Ashcroft Capital. Trust me on this one.
Let's get into it.
Macro Monkey Says
"Your Order Has Been Delayed" - That is what retailers are moving heaven and earth to prevent for the upcoming holiday season. In preparation for the upcoming holidays, Walmart, Target, Best Buy and others have been hoarding merchandise like Americans hoard toilet paper. No one likes when their order is delayed, but it's even worse when it's a gift for someone else. With many factories shut down and supply chains bottlenecked, the best move for companies in this sector is to hoard like mad ASAP. This desperation is reflected in shipping costs, as the price of one standard 40-ft container ship from China to the U.S has reached new heights. In addition to factory-side slowdowns, ships have been sitting in the Pacific ocean waiting for a port to dock in, often waiting to unload for days and even weeks longer than usual. Consider this your early warning - get your gifts soon.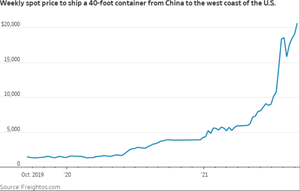 Ballsy - Deutsche Bank has earned a new title as the ballsiest bank in the history of the world. Fed up with the loss of German bank prestige on the world stage, the firm published a 20-page report, detailing the failures of the nation's financial regulators to maintain prominence, and outlining changes to be made to remedy this issue. An "almost unprecedented loss of importance" is how the bank describes the situation in their report, but not many people got to see it as the report was pulled a few hours after publishing. To put it in plain English, Deutsche said that German regulators failed to monitor fraud and financial crimes at an appropriate level, which was detrimental to their global image. Only problem is, most of those crimes, at least in dollar amounts, were perpetrated by Deutsche Bank. Yeah, saying "you didn't catch enough of our crimes and now we're f*cked" doesn't sound like a winning strategy.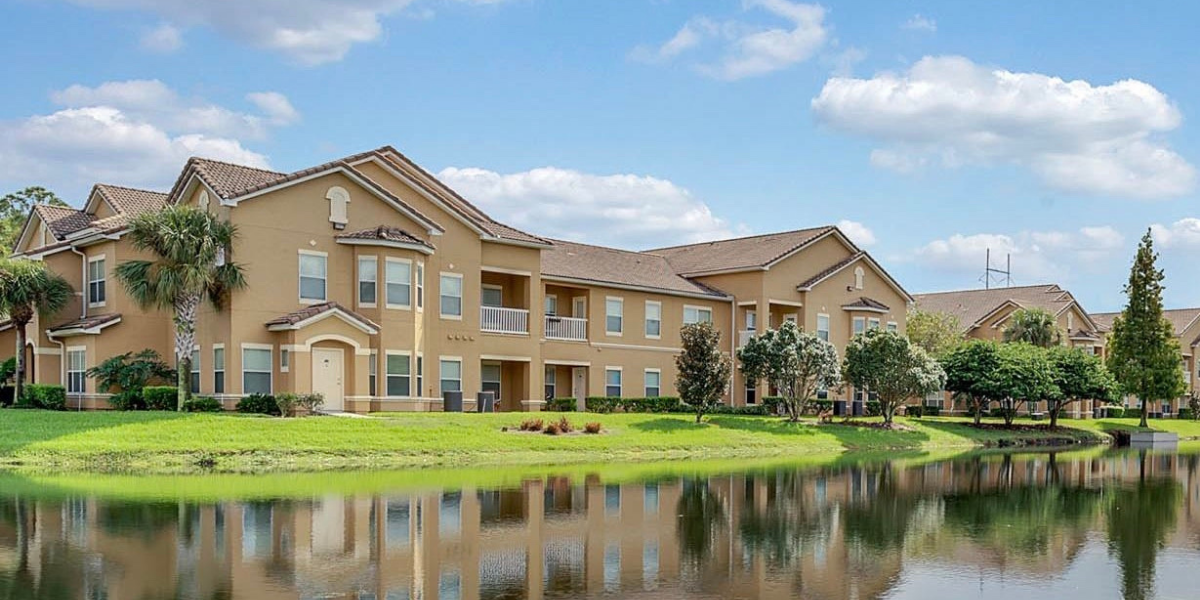 Investing in Real Estate Over Stocks?
Common investment strategies used to grow wealth with passive income include creating a diversified portfolio by investing in real estate.
Read how investing in real estate may put you at an advantage.
What's Ripe
Thermo Fisher Scientific ($TMO) - When boring companies see share price surges, there's gotta be a story there. Well, in this case, the shoe fits the foot and the boring stock of $TMO jumped 6.4% on some boring-ish news. At the company's recent Investor Day, they announced just how supremely they were kicking ass by showing revenue targets and EPS guidance well above Street expectations. This announcement gave $TMO the best performance for S&P 500 members on Friday, and I would check if that happened before but I'm already too bored with this story.
Drones - Specifically, weed drones. "Unmanned aerial vehicles", the technical term for drones, are growing in popularity like…weeds, especially for agricultural use. The market cap for the farming drone industry is projected to grow 5x through 2025 as their use in security, monitoring, dusting, and delivery of crops only grows. Cannabis farms however, appear to be some of the most prominent early adopters. The day I get a joint delivered to me via drone, just kill me, as this will be the unbeatable peak of my life.
What's Rotten
Offerpad Solutions ($OPAD) - One day's What's Ripe is another day's What's Rotten, and the victim on Friday is none other than Offerpad. After taking off 131% to start the month, shares experienced a 32.4% free-fall on Friday. As not much news supported this move, all signs point to the price action as the decree of the meme stock Gods. A world of riches and broken dreams, identifying as a meme stock is a dangerous game. Offerpad learned that the hard way this week.
Thought Banana:
The King Returns - Keith GiIll - aka Roaring Kitty, aka DeepF*ckingValue, aka Gabriel Plotkin's father - isn't done stirring the pot. The man behind the meme-stock movement and architect of the GameStop saga is causing issues for his former employer, MassMutual. In his 20-month tenure at the insurance and financial services company, Gill's job was to create education materials for prospective and current customers. Crucially, he was also a registered broker-dealer at the firm, meaning he was not allowed to post opinions on stocks or the stock market. Obviously, this legend did not give a single f*ck. Gill posted 250 hours of video, 590 tweets, and countless amounts of Reddit gems on his stock darling GameStop. This eventually led to his departure from MassMutual after $GME's 800% runup genesis-week. Now, The Commonwealth of Massachusetts has fined MassMutual $4mm for failing to adequately monitor employee's social media accounts (ya think?). Oh Mr. Gill, I'm sure this won't be the last we hear from you.
"If investing is entertaining, if you're having fun, you're probably not making any money." – George Soros
Happy Investing,
Patrick & The Daily Peel Team
Was this email forwarded to you? Sign up for the WSO Daily Peel here.