MARKETS
Fed: Former Fed Chair Ben Bernanke said on Saturday the central bank has plenty of ammo to counter a future downturn.
Iran fallout: Gulf stocks fell on Sunday over escalating tensions between the U.S. and Iran. Saudi Aramco shares dropped 1.7% to their lowest level since last month's monster IPO. And gold surged to a nearly seven-year high.
Want Morning Brew Daily Served Fresh to Your Inbox?
Drop Your Email Below...

TECH
The Only Vegas Show More Popular Than Cher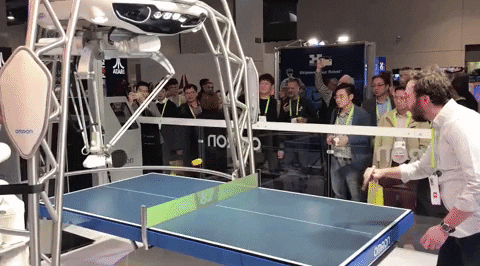 The world's biggest consumer tech event is here. CES (formerly the Consumer Electronics Show) doesn't technically start until Tuesday, but the hype machine is knocking and we will submit.
What began in 1967 as a small gadget fair is now a much larger gadget fair. 170,000 attendees are expected to head to Las Vegas for a glimpse of the future in fields like 5G, transportation, and virtual reality from 4,500 exhibiting companies. A Trump will speak (Ivanka).
"CES isn't what it used to be"...
...is something you often hear these days. It's true, the biggest players like Apple, Samsung, and Amazon all have their own events for launching flagship products. Microsoft is MIA.
But in its current iteration, CES offers a platform for "non-tech" companies to prove they know their way around a circuit board. Just look at this year's keynote lineup, which features execs from Delta Air Lines and consumer goods giant Unilever.
The framing, too, is different. While the public used to worship at the altar of tech, consumers are "increasingly interested not just in seeing new gadgets, but in how new products affect security, privacy and human rights," Axios's Ina Fried writes.
You can, for example, hear Salesforce co-CEO Marc Benioff speak on a panel called "Good for Business, Good for the Planet: How Companies Drive Positive Impact."
There will definitely be gadgets, though
Smart cars, smart microwaves, smart bathrooms. 8K-resolution televisions from Samsung, LG, and China's TCL (despite a lack of even 4K programming). Augmented reality glasses that could become mainstream with 5G technology. A self-balancing Segway wheelchair. High-tech sex toys. Better plant-based meat. More sophisticated virtual assistants. And a whole lot more we don't know yet.
Looking ahead...we'll provide updates on the biggest (and weirdest) announcements throughout the week. You can also sign up for our Emerging Tech Brew newsletter for on-the-ground news from Vegas.

GEOPOLITICS
Decade in Review: Iranian Cyberattack Edition

With this new year came a spike in Google searches for "draft age." That's because a U.S. airstrike killed top Iranian general Qassem Suleimani, and Iran vowed to retaliate.
One form that retribution might take? Cyberattacks, experts say. Over the past 10 years, Iranian hackers have proven they can throw a serious wrench into U.S. company operations.
In 2012 and 2013, Iran responded to U.S. sanctions by taking aim at Wall Street. State-backed hackers inundated major financial institutions' websites with traffic, forcing them to shut down.
In 2014, Iranian hackers launched a malware attack on the networks used by Sheldon Adelson's Las Vegas casino after the mogul suggested the U.S. should drop a bomb in the Iranian desert. It cost at least $40 million to recover.
Just three months ago, Microsoft said a group tied to Iran tried to hack into the email accounts of U.S. presidential campaign workers, government officials, and journalists.
Zoom out: The newest cyberweapon = disinformation. Last year, social platforms like Facebook and Twitter raised alarm about Iranian propaganda efforts.
ECONOMY
Philadelphia Fed Is Not Handling the Eagles Loss Well

Last week, the Philadelphia Fed published a report that projected nine states' economies will shrink in the next six months, the largest number of states at risk of contraction since July 2009.
West Virginia's facing the biggest hit, and Pennsylvania's expected decline would be its steepest since May 2009. That could be bad news for President Trump, who's facing reelection and won Pennsylvania by the skin of his teeth.
Zoom out: Every month, the Philadelphia Fed releases six-month growth projections based on figures like housing permits, initial unemployment claims, interest rate spreads, and manufacturing data from the Institute for Supply Management.
The bank had already projected shrinkage for Delaware, Montana, Oklahoma, West Virginia, Pennsylvania, and Alaska. This month, it added Vermont, New Jersey, Kentucky, and Connecticut, while changing its tune on Alaska.
Bright side: This means the bank expects 41 states to grow and the national economy to maintain its record expansion, with support from low interest rates, a gangbusters labor market, and a pending "phase one" trade deal with China.
DATING
Love at First Swipe
If you see your single coworkers in finger splints this morning, cut them some slack. They were ferociously swiping yesterday on Dating Sunday, the busiest day of the year for online dating platforms.
Match projected 80% more user activity than average.
Bumble predicted a 30% jump in new users.
On Dating Sunday last year, the app Coffee Meets Bagel saw a 61% increase in new user signups and a 22% increase in matches compared to the previous 30 days.
What's going on? The first Sunday of January has all the ingredients of a potent love elixir. Sunday is already the most popular day for swiping, Valentine's Day is fast approaching, and singles just made New Year's resolutions to find the Morning to their Brew.
Zoom out: Online dating is big business. Match Group, which owns apps like Tinder, Hinge, and OkCupid, posted revenue of more than $1.7 billion last year (mostly thanks to Tinder). Match is currently being spun off by holding company IAC.
Looking ahead...for those stuck on an opening line today, "Do you read Morning Brew?" has always worked for us.
CALENDAR
The Week Ahead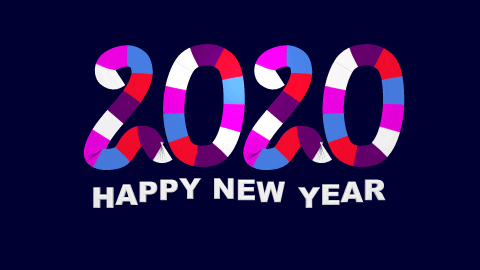 It's the first week of 2020, and it's definitely not too late to write down your resolutions.
Monday: Harvey Weinstein's criminal trial begins
Tuesday: International trade; Boeing announces 2019 orders; CES officially opens in Las Vegas; Bonnaroo lineup announced
Wednesday: Earnings (Walgreens Boots Alliance, Bed Bath & Beyond, Constellation Brands)
Thursday: State of American Business address by the U.S. Chamber of Commerce
Friday: December jobs report; 2020 Rock and Roll Hall of Fame inductees announced
WHAT ELSE IS BREWING
Iran said it would no longer abide by the 2015 nuclear deal's restrictions on fuel enrichment and the size of its enriched uranium stockpile.
Japanese authorities said they'd tighten immigration rules following Carlos Ghosn's escape.
The Golden Globes happened.
Daimler is recalling 744,000 U.S. Mercedes-Benz vehicles over faulty sunroofs.
A bluefin tuna sold for $1.8 million at Tokyo's Toyosu fish market's first auction of the year.
FIND THE MISSING WORD
Sometimes we draw a blank. Can you help?
The restaurant Chipotle _______ Grill
GM's CEO _______ Barra
Minnesota Twins stadium ______ Field
New York Times slogan "All the ____ that's fit to print"
Want Morning Brew Daily Served Fresh to Your Inbox?
Drop Your Email Below...

FIND THE MISSING WORD ANSWER
1. The restaurant Chipotle Mexican Grill
2. GM's CEO Mary Barra
3. Minnesota Twins stadium Target Field
4. NYT slogan "All the news that's fit to print"