Whether you have a financial goal, want an emergency fund, or just need somewhere to safely store your money, a savings account is essential.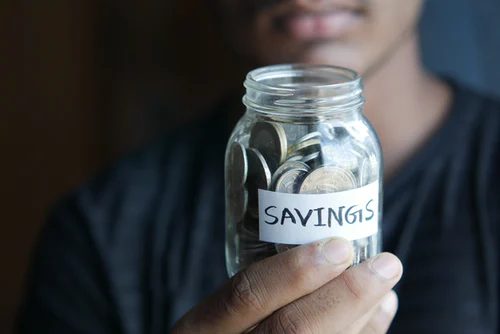 Savings accounts are generally the first account someone opens, often at a young age. This is because it is the most secure method of storing money. 
Most banks in the U.S. are insured by the Federal Deposit Insurance Corporation (FDIC) for up to $250,000 per depositor.
These accounts make an excellent location to store your cash for short-term needs. They also ensure that your initial deposit will not lose value instead of investing the cash in stocks or bonds where you are exposed to risk. 
These accounts are ideal for:
Emergency funds
Home remodels
Vacations
Weddings
Retirement
Education
Tax payments
Special occasions
Vehicles
Pets
Bill payments
These accounts can be opened at a bank or a credit union and rarely come with fees. However, the interest rate is typically below 2% annually. The financial institution can change these rates at any time.
Interest rates are typically higher with online banks because they do not have to support brick-and-mortar branches. Some examples of strictly online banks are:
Ally Bank
SoFi
Discover Bank
These accounts allow an individual to deposit, secure, or withdraw funds.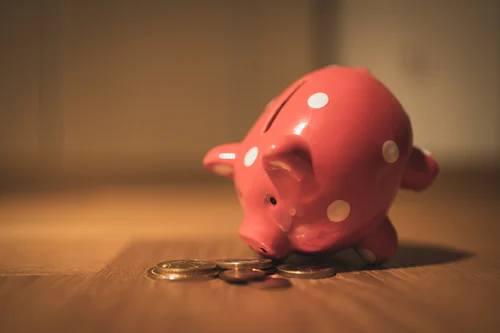 Some financial institutions have a required minimum balance to avoid fees. 
Additionally, some institutions may limit the number of withdrawals per statement cycle (a billing/statement cycle is usually 30 days long) but not the amount that can be taken out. Withdrawing money through a teller or ATM does not count toward the limit.
If this withdrawal limit is surpassed, it can result in fees, closure of your account, or conversion to a checking account.
The Federal Reserve paused this restriction in April 2020 due to the COVID-19 pandemic. So, unless your bank restricts it, you are free to make as many withdrawals as you'd like until the rule is reinstated.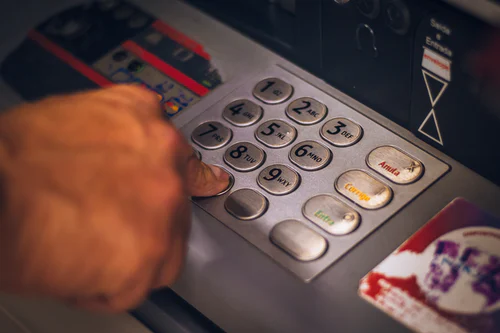 Money can be transferred to or from your account at the bank or ATM by electronic transfer or direct deposit. 
The interest earned on your cash is considered taxable income and is taxed at your marginal tax rate if you earned more than $10 in interest income.
Banks and credit unions use the money in your account to offer loans to other customers. These accounts are an integral element of fractional-reserve banking.
Understanding Savings Accounts
There are numerous account options to consider when choosing where to store your money. Your savings should be stored somewhere you trust because this account is where a significant amount of your hard-earned money goes.
Consider the pros and cons of each bank or credit union when evaluating account options.
Using your account
You can deposit or withdraw cash at the brick-and-mortar branch, online, or by phone.
Some banks allow you to deposit checks, sometimes via a mobile app.
You can often move money to and from your savings account if you have a checking account.
You can set up direct deposit, so paychecks from your employer are deposited directly into your account.
Advantages
They are the safest place to store cash as most banks are insured by the FDIC for up to $250,000 per account owner and involve no risk
Potential for growth from compounding interest
They are liquid, as you can withdraw any amount of money at any time unless you surpass your withdrawal limit for the statement cycle
Having multiple accounts or "buckets" within an account can help track your progress for personal financial goals
Fast and easy to set up with few restrictions or fees
Can be easily linked with a checking account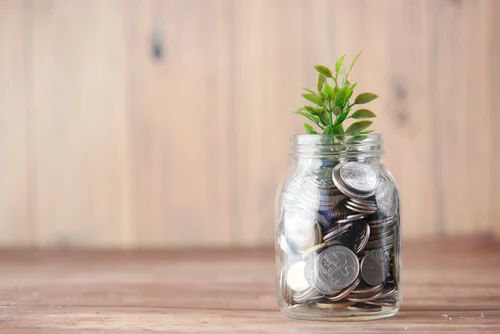 Disadvantages
Higher yields available with other options such as investments
It may come with some restrictions such as withdrawal limits or deposit minimums
Loss of purchasing power over time as a result of interest rates being lower than inflation
Types of savings accounts
Standard:  The most common option. These typically have lower interest rates and are offered by brick-and-mortar banks, credit unions, and online banks.

High-yield: Generally have an above-average annual percentage yield (APY). These are more commonly found with online banks and typically have fewer fees due to lower operational costs.

Money market accounts combine elements of savings and checking accounts: You can earn interest on your cash but also make purchases with a debit card and write checks. These often have higher interest rates.

Kids' and students' savings accounts are designed for minors to teach them how to save and require a guardian to open a custodial account. These are more often found at traditional banks. They can be more forgiving and charge fewer fees.

Specialized: Designed for a sole purpose. For example, you might open one to save for a down payment on a house or a car payment. These sometimes come with restrictions and are less commonly found.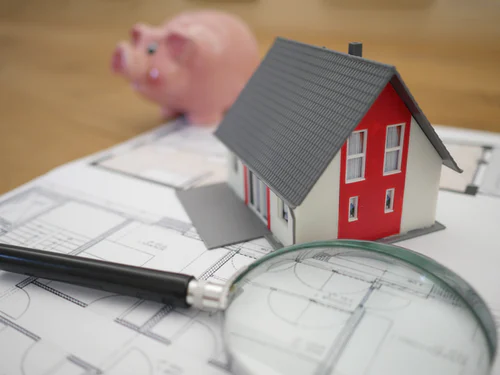 What is the difference between a checking account and a savings account? 
Both are deposit accounts, but what they're designed for differs. 
| Checking Account | Savings Account |
| --- | --- |
| Intended for short-term | Intended for long-term |
| Low to no interest rate on balance | The higher interest rate on balance for growth |
| No limit on withdrawals | Often have a limit on withdrawals |
| Debit card access | No debit card access |
| Unlimited deposits | Unlimited deposits |
Check to make sure your bank is FDIC-insured. You may be charged a penalty if you make too many withdrawals with a savings account, but not for a checking account.
How to open a savings account
Opening an account often takes less than 30 minutes. Most banks and credit unions have applications online, but many physical banks have employees that can assist you.
The account holder must be 18 years old to open an account. Some banks have options for opening an account for a minor.
Some features to look for when choosing an account:
Interest rate and APY
Initial deposit requirements
Minimum balance requirements
Account fees
Rate tiers
Ease of use
Proximity to a physical branch location
Supplemental savings accounts options
Some requirements for opening an account are:
Government-issued identification
Social security number or taxpayer identification number
Utility bill including current address information 
Contact information
If the bank has a minimum deposit requirement, you may need to provide that deposit
The steps to opening an account are:
Choose a bank or credit union (confirm it is insured by the FDIC or NCUSIF)
Confirm eligibility requirements
Gather your documentation and necessary information
Start application at your bank or online
Choose the right accounts for you
Add funds to the account
Read over your account materials once you have been approved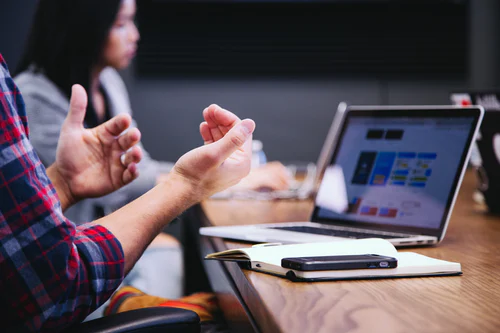 Key Takeaways
Designed for long-term storage of money but also allows for easy access to funds
Higher interest rates than checking accounts
Ensure that you research elements such as APY, minimum deposit requirements, and annual fees
Accounts often have a limited number of withdrawals per year, but you can withdraw up to how much you have in your account
Interest earned on your funds is considered taxable income
Researched and authored by Jackson Hartz | LinkedIn
Reviewed and edited by James Fazeli-Sinaki | LinkedIn
Free Resources 
To continue learning and advancing your career, check out these additional helpful WSO resources: