Most people open both accounts but don't know the exact benefits they will receive; if you want to open a bank account but have no idea which accounts you should choose, this article will help you identify which one can benefit you.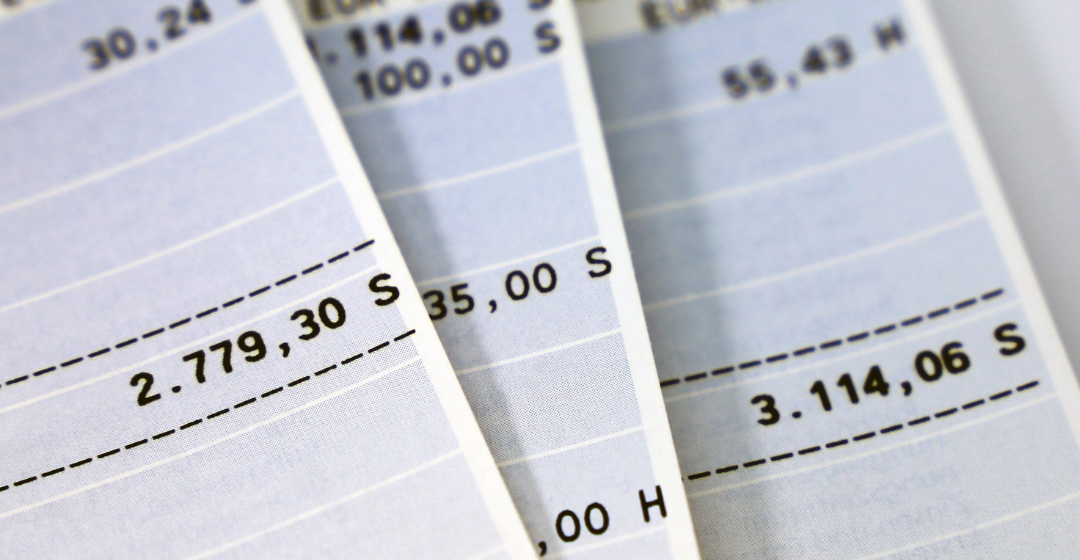 To open an account, the financial institution must first identify your identity by checking your social security number and government-issued identification (driver's license or passport).
In this article, I will use Bank of America as an example to explain the similarities and differences between checking and savings accounts. I will then walk through the process to demonstrate how to open an account.
The main accounts of Bank of America are Savings and Checking Accounts; account holders can make the internal transfer between those two accounts without any transfer fee. Have a checking and savings account to keep your money secure and have quick access.
Having both a checking and savings account makes transferring your money between those two accounts easier. Also, it helps you to waive the monthly maintenance fee. You can also waive those fees by linking your savings account as overdraft protection for your checking account.
The similarities between checking and savings accounts are that they all have routing and account numbers, so account holders can send and receive money. 
If your checking account and savings account are linked, you can see the balance and manage your account through your bank app or online.
Checking Account
It primarily focuses on daily use, which is regular transactions. This account is designed to give easy access to cash; people who send money through Zelle or Venmo will directly deposit it in your checking account.
The minimum deposit is $35.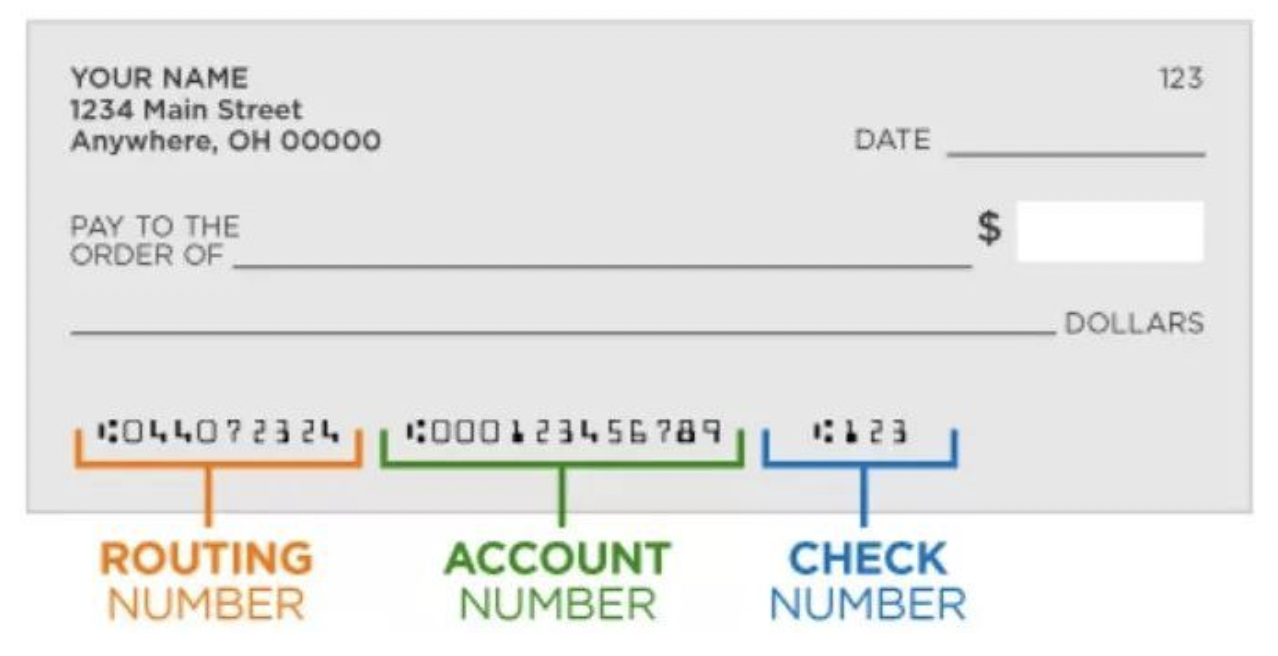 There are three essential components: routing, account, and debit card. The first two numbers will be used in your check.
Routing Number: it represents the branch bank where your account is opened. Different banks in different states have their particular routing numbers. For example, Chase Bank in Indiana has a routing number of 074000010, and in Michigan, it is 072000326.
Account Number: it represents your cash account. Different accounts in the same bank generally have other numbers in the last four digits.
Debit Card Number: it represents the debit card you hold. If your card is lost, damaged, or stolen, and you apply to the bank for a replacement or replacement card, the new card number you will get will be different from the old card.
This number is generally used when you purchase online - most Debit cards will be used to pay through two major payment systems, Visa or Mastercard.
It should be noted here that the account number should not be confused with the debit card number. For example, when paying to some institution (such as schools, government departments, courts, etc.), if the payment is made according to the debit card number, the institution will charge $5-20.
The transfer fee can be waived if you pay by check, cash, or wire transfer online by providing the routing and account numbers.
How much money should you have in your account?
There is no exact answer to how much money you have in your checking account; it depends on your account balance requirements. If the bank has the minimum requirement for an account, you should hold at least the minimum balance amount to avoid paying the service fee.
Additionally, it is better to keep an amount of money in your account in case you would like to use Zelle or Venmo for transferring to other people or use this account to pay bills for emergencies.
Savings Account
This account is designed for storing money for those who want to hold money for a long time to help them achieve larger goals such as investment. It is best to put part of your money in this account for emergencies.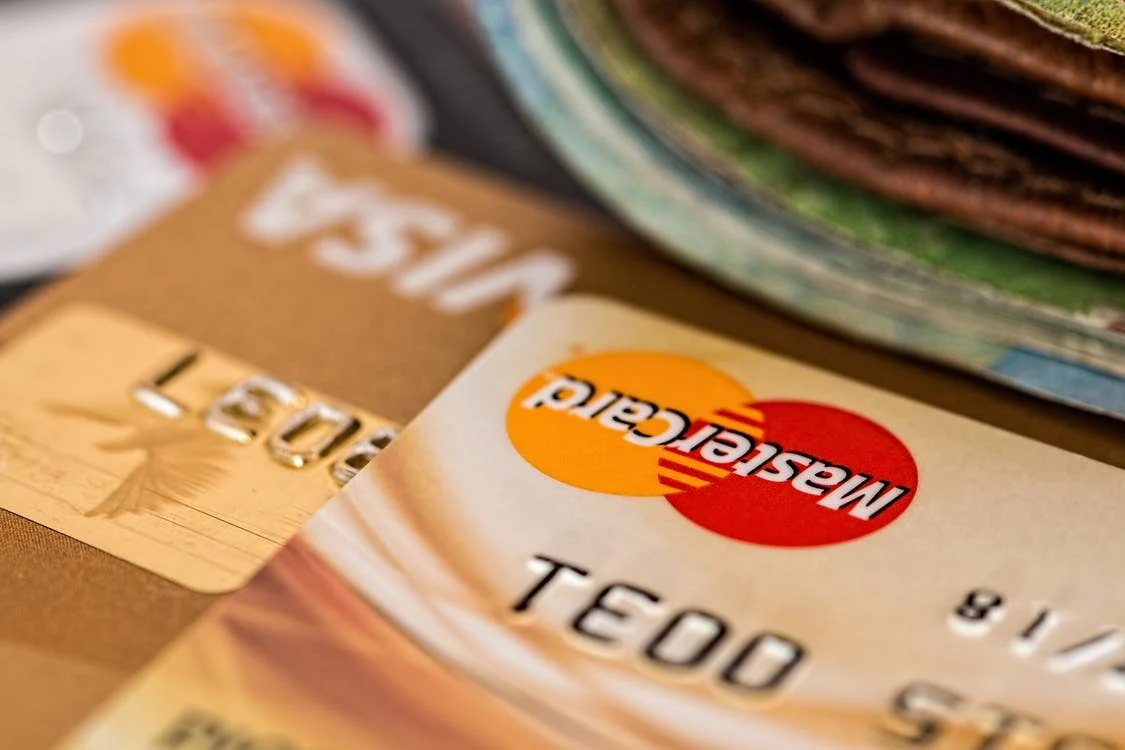 The primary purpose of this account is to deposit with interest based on your account level, but the interest rate usually is ignored. You cannot draw money from this account and cannot spend money from this account; therefore, most people believe this account is safe.
This account is designed to hold funds intended to save your money, not the same as checking accounts for day-to-day transactions. To encourage account holders to keep their money in their accounts, banks offer an annual percentage yield (APY).
These accounts were limited to a maximum of six withdrawals every month. You will be charged an excessive withdrawal fee if you exceed the maximum withdrawal limits. The withdrawal fee will be waived if you make it in person, via mailed request, or at ATM.
The minimum deposit is $100; if you do not deposit anything, the account will be canceled after three months.
Which account is better?
If you only want to open one account, here are some questions to consider when comparing those two accounts.
Is there a monthly maintenance fee?
What is the minimum balance requirement?
Does the account earn interest? What's the Annual Percentage Yield (APY)?
What are the maximum limits on ATM withdrawals for those two accounts?
How much are the daily limits on deposits and sending money per day?
Differences between Checking Accounts and Savings Accounts
Difference

| Checking Account | Savings Account |
| --- | --- |
| Offers easy access to your funds | Designed to save for long-term objectives |
| ATM withdrawals | Typically offer higher interest rates |
| A Debit card takes funds directly from your account | Limited access so you won't be tempted to use it for impulse buys |
| May provide an option to order checks | You may need to move money into checking to make frequent withdrawals |
| Easy transfer to pay bills online | It can be linked to checking so you can transfer funds between accounts |
| Average interest rate: 0.04% average interest | rate: 0.06% average interest |
How to choose a Checking Account?
You would like to choose an account that does not charge you a maintenance fee or can be waived in some ways. For example, some checking accounts offer an interest rate depending on balance limits and spending requirements.
These accounts' interest rate is generally lower than most savings account offers.
Let's use Bank of America as an example; after you click its website, you will find that there are three options to open a new checking account. Each of them has different requirements and different monthly maintenance fees.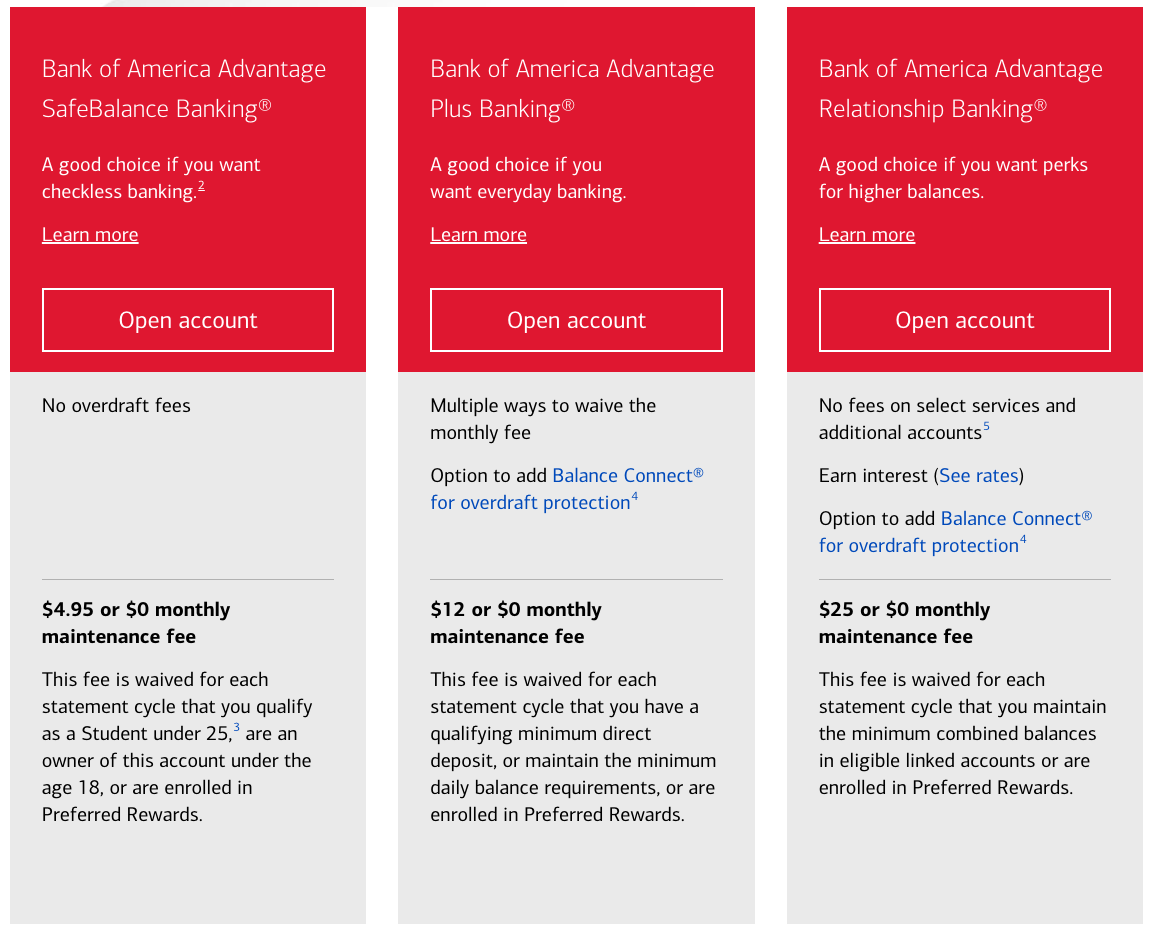 As you can see above, you can choose one of them that you think it's beneficial. Most students choose the first one because the monthly maintenance fee can be waived if you qualify as a student or under age 18. 
I'll use this account as an example to show you how to open an account. First, click Open account; sometimes, BofA has a new account offer: you could get $100 by opening a new checking account.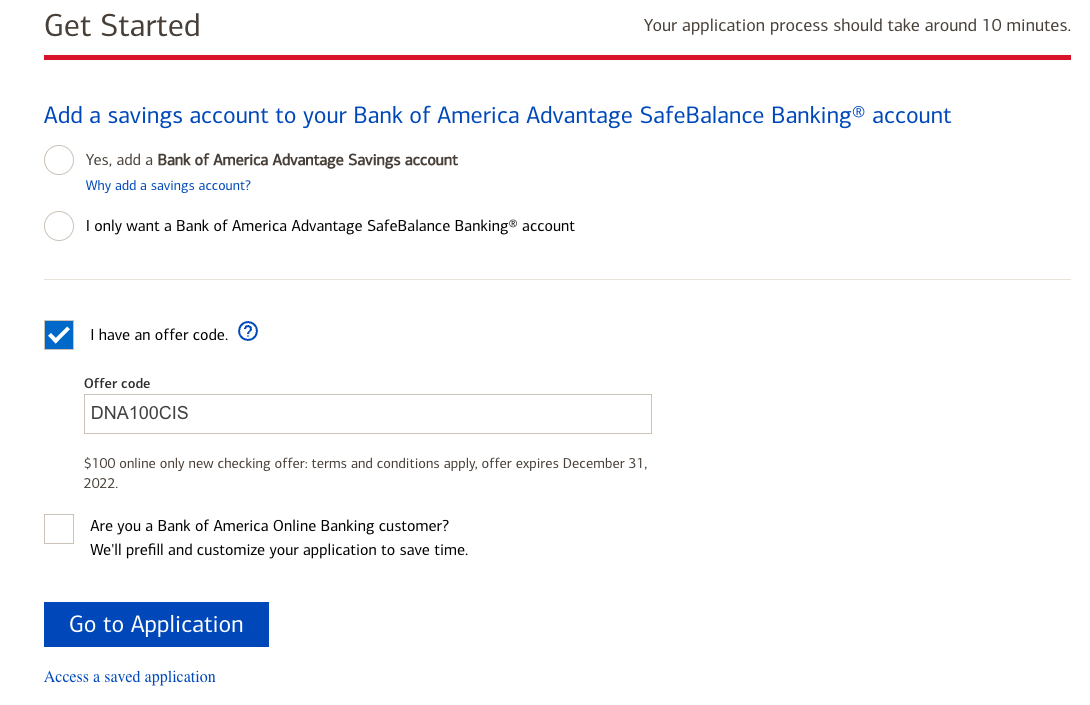 After choosing one of those options above, click Go to Application to enter your information.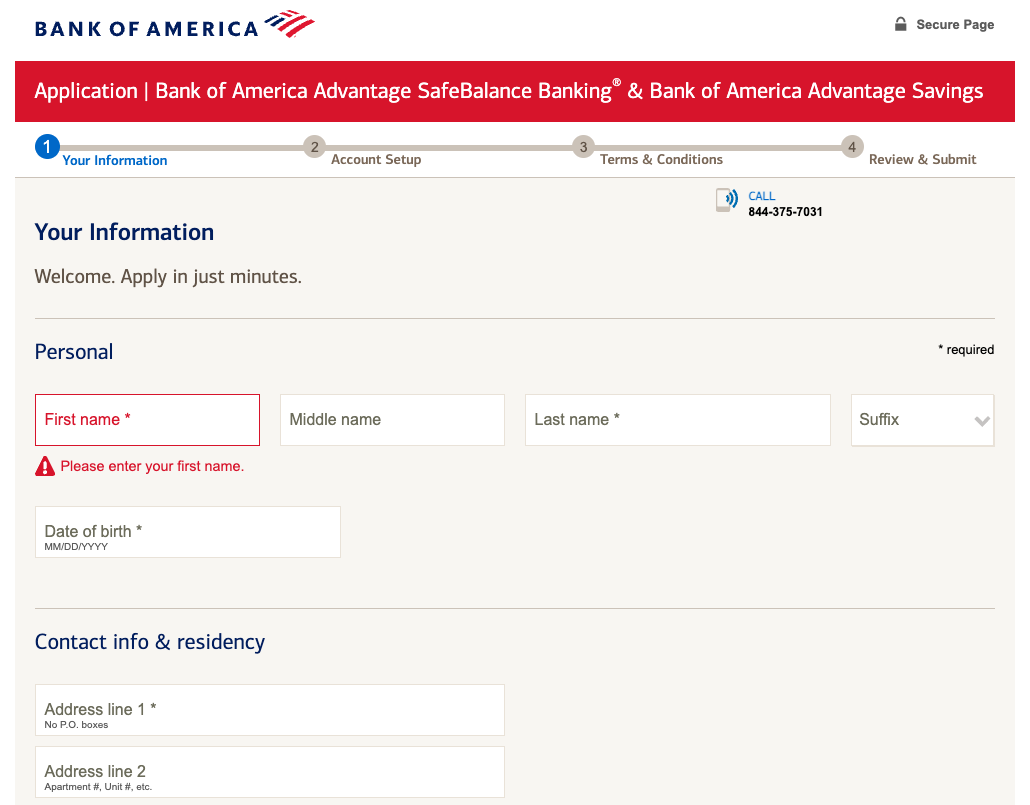 Then click Next; it will navigate you to Account Setup to answer how you would like to make your first deposit and set up your PIN. Then you will review the Terms & Conditions and finally submit your application. You're all set.
How to choose a Savings Account?
You would like to choose a Savings Account with a higher interest rate because you will use this account to store your money. Also, no monthly maintenance fee or fee is easy to waive and beneficial to you. The annual interest rate is around 0.03%.
A beneficial account includes personalized planning, rewarding relationships, easy ways to save, and cash-back deals.
Again, I'll use BofA as an example to demonstrate how to open a savings account through its website. Start with the application, and click Open account.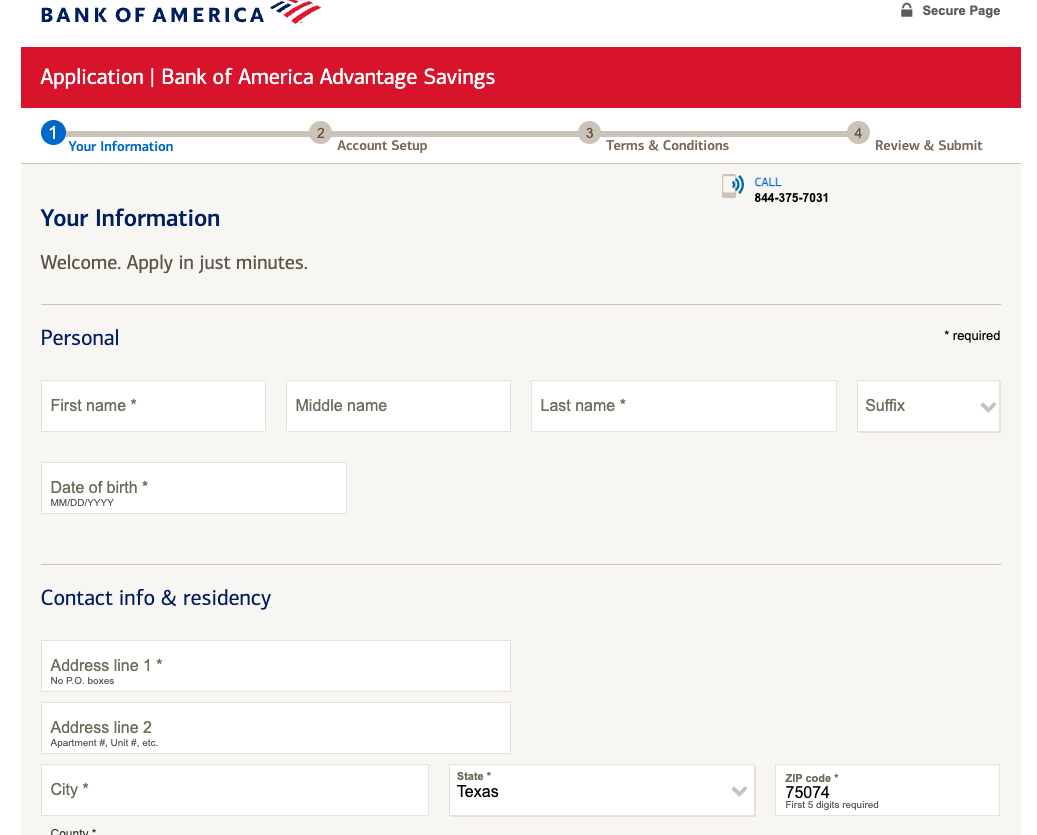 Same process as checking accounts. After filling out your information, click Next, and submit your application to have your savings account.